McDonalds employee filmed screaming at black teens to get out with gunman outside (VIDEO)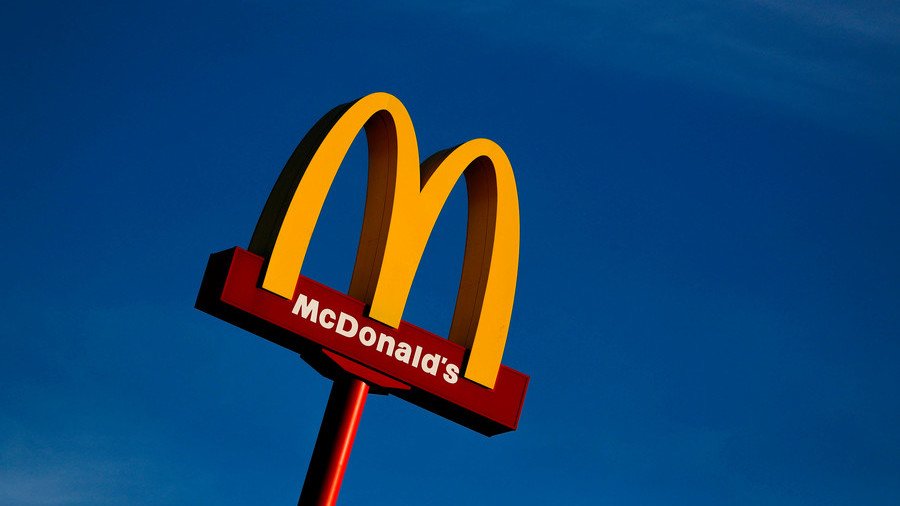 A Minnesota McDonalds is facing popular backlash after a pair of videos appearing to show employees kicking a group of black Muslim teenagers out of the store – and into the sights of a gunman who'd threatened them – went viral.
Adding insult to injury, when the teens tried to explain why they didn't want to leave, one of the employees allegedly told them the man "must have had a good reason" to pull out his gun.
According to Farida Osman, who tweeted the videos, the altercation began when a man in line behind Osman and her friends lost his patience waiting for them to pay for their food and made a derogatory remark, offending Osman's friend. The two exchanged words and the man began swearing. Feeling threatened, the girls called their male friends over to the line.
The video begins with the man apparently pulling a gun – while the weapon is not visible, the teens shout and scatter – and then backing out of the McDonalds. Two employees demand the teenagers leave, one screaming and swearing at the group until a (white) customer steps in to defend them and recommends calling the police.
During the break between the videos, the male employee made the comment about the gunman having a reason to point his weapon at the group, says Osman, who shared her story with Muslimgirl.com. Because the employees wasted time screaming at the teens, the gunman was long gone by the time they heeded the other customer's advice and called the cops.
As social media predictably lit up in outrage, franchise manager Paul Ostergaard attempted to mitigate the damage, telling Muslimgirl.com, "Nothing is more important than the safety and security of our customers and employees. We take this matter seriously and are working with local law enforcement while we investigate the situation."
Earlier this week, a Minnesota Chipotle manager was fired after a video of her refusing service to a group of black men went viral. It soon emerged that the men had a history of eating without paying – "dining and dashing" – and the manager was offered her job back.
If you like this story, share it with a friend!
You can share this story on social media: