FBI labels Proud Boys an 'extremist group'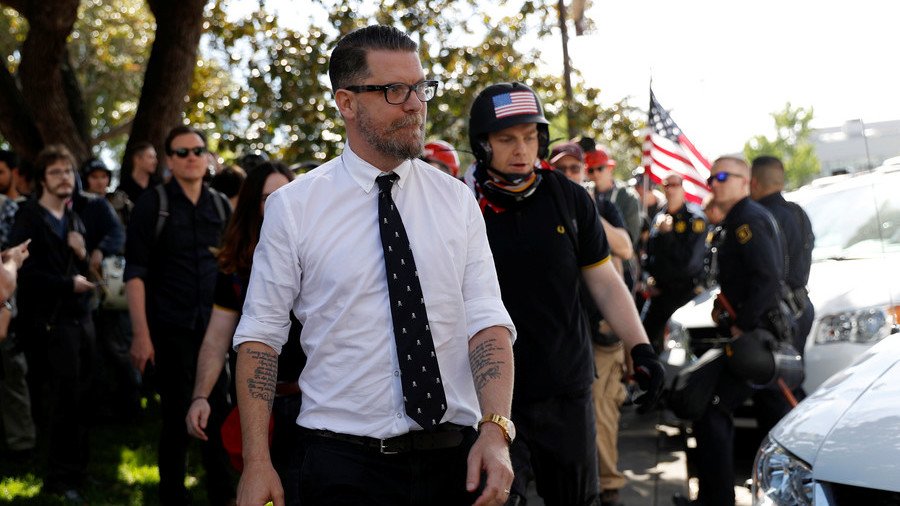 Most commonly seen scrapping in the streets with Antifa, the Proud Boys have now been designated as an "extremist group with ties to white nationalism" by the FBI.
According to a document from the Clark County Sheriff's Office in Washington state, the FBI has labeled the Proud Boys an extremist group, and "warned local law enforcement agencies that the Proud Boys are actively recruiting in the Pacific northwest."
"Proud Boys members have contributed to the recent escalation of violence at political rallies held on college campuses, and in cities like Charlottesville, Virginia, Portland, Oregon, and Seattle, Washington," the report continued.
The report stemmed not from an investigation into the Proud Boys themselves, but from the association between a female Clark County deputy and the group, which was found to violate sheriff's office policy. Antifa groups had circulated a picture of the deputy in a Proud Boys sweater, and threatened to reveal her personal details.
Ayyy, are you a Proud Boys' Girl? Might wanna rethink that, cuz not only are you going to get fired, like Erin Wiley did, for being part of a hate group, your misogynist bf is gonna doxx you in retaliation if you break up w/him (if we don't get to it first). Better to just quit. pic.twitter.com/DK3xor6YB3

— New York City Antifa (@NYCAntifa) November 19, 2018
The FBI told The Guardian that it would not "directly address the designation," adding that it "regularly assesses intelligence regarding possible threats" from a multitude of groups. Proud Boys founder Gavin McInnes told the Gateway Pundit that he thinks "it's just local cops trying to cover their asses if she sues" for being unfairly disciplined.
A fraternal organization, the Proud Boys was founded in 2016 by McInnes. Soon after, its uniform of a black and yellow Fred Perry polo shirt began showing up at protests and rallies across the country, including the deadly Unite the Right rally in Charlottesville, Virginia, last August.
McInnes describes the Proud Boys as a 'Western chauvinist' group, made up of men who are unapologetically right-wing and opposed to feminism, political correctness and white guilt. McInnes has distanced himself from the alt-right as a movement, but the Southern Poverty Law Center still considers the organization a 'hate group.'
Facebook and Instagram have banned accounts associated with the Proud Boys, and both Amazon and PayPal have cut ties with the group too.
The Proud Boys made headlines in October when some of its members brawled with Antifa militants outside a New York Republican event. Both sides pummeled each other after three Antifa members jumped a Proud Boy on his way out of the event. The NYPD arrested three people.
Earlier on this summer, video footage of a Proud Boy knocking out a baton-wielding Antifa protester at a riot in Portland, Oregon, went viral. The incident was one of many confrontations that have occurred between the right and left in Portland in recent months.
A loose collective that counts anti-Trump #resistance types and militant anarchists and communists among its members, Antifa's street protests have been classed by the FBI and Department of Homeland Security as "domestic terrorist violence."
Think your friends would be interested? Share this story!
You can share this story on social media: