US college let booze-soaked, tenured 'predators' club' prey on students sexually for YEARS – lawsuit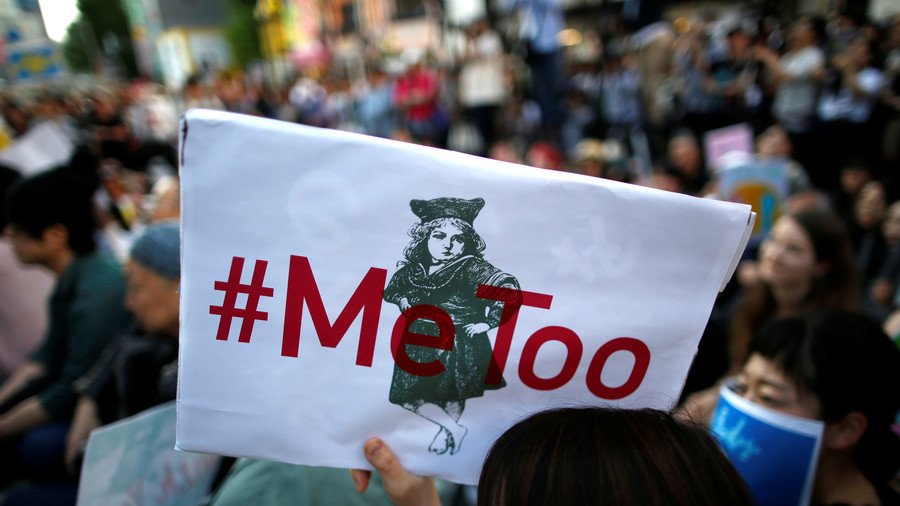 Dartmouth College administrators covered up for a trio of lewd professors who used their classrooms as a sexual hunting ground for over a decade, even threatening victims who spoke up, according to a new lawsuit.
Seven former graduate students are suing the school, alleging staff "willfully ignored" more than 10 years' worth of complaints about the institutionalized sexual harassment infecting the Department of Psychological and Brain Sciences from top to bottom. When students did complain –about groping, harassing comments, even rape– administrators failed to act, hinting instead at unpleasant consequences for the complainants.
The plaintiffs are seeking $70 million in damages and want the New Hampshire ivy to adopt policies that would prevent a repeat of such abuse. Lawyer Deborah Marcuse explained the suit, filed Thursday, was a last-ditch effort to make Dartmouth a place where women can "be safe and able to, as they say, put their heads down and do science."
The professors, Todd Heatherton, William Kelley and Paul Whalen, allegedly turned the psychology department into a "21st Century Animal House," complete with a hot tub, nonstop drinking, vulgar comments (including a contest to staff the "hottest lab"), and a bacchanalian atmosphere punctuated with unwanted sexual conduct, from groping to rape.
By 2002, at least one student had complained Heatherton groped her, and further harassment and discrimination complaints were lodged against him and Whalen in 2005. By then, Heatherton chaired the department, which had just brought in the largest peer-reviewed grant in Dartmouth's history. The school, needless to say, did nothing. Ironically, much of Heatherton's psychological research focuses on the neurological mechanisms underlying self-control.
Each woman believed she was the only victim of the most serious harassment, according to plaintiff Annemarie Brown.
I assumed it was just me. The men who were involved in perpetuating these events were incredibly good at what they did.
The professors implied severe repercussions should the women complain, according to Brown, who claims Whalen told her early on that the last student to speak up had "got what was coming to her" and been "iced out" of the field. "We were forced into a code of silence," she said.
The spell was only broken during a March 2017 academic conference after Heatherton drunkenly groped and came on to plaintiff Sasha Brietzke, in full view of several other students who'd endured similar advances. These women met with the Director of Graduate Studies and Department Chairman, but the administrators actually encouraged the women to continue working with their harassers so as to avoid academic probation or even expulsion and took no action, according to the suit.
Plaintiff Andrea Courtney, a doctoral student harassed by Kelley, explained "this was an open secret. A lot of this behavior was happening to everyone, and nobody in a position of power stood up to do anything about it." Frustrated with Dartmouth's inaction, the victims filed Title IX complaints against the school, which finally placed the professors on administrative leave three months later. During the interim, perhaps feeling he had nothing to lose, Kelley allegedly raped one of the plaintiffs.
While the school did conduct a protracted internal investigation beginning in late 2017, the lawsuit alleges this was for appearances only, and administrators ultimately allowed Kelley and Whalen to resign and Heatherton to retire with their reputations intact earlier this year. They are no longer allowed on campus but have not been punished further.
The lawsuit is separate from a New Hampshire Attorney General's investigation into sexual misconduct by the three professors that began last October.
Think your friends would be interested? Share this story!
You can share this story on social media: