California 'war zone': 63 killed, 600+ missing in raging wildfires (HARROWING VIDEOS)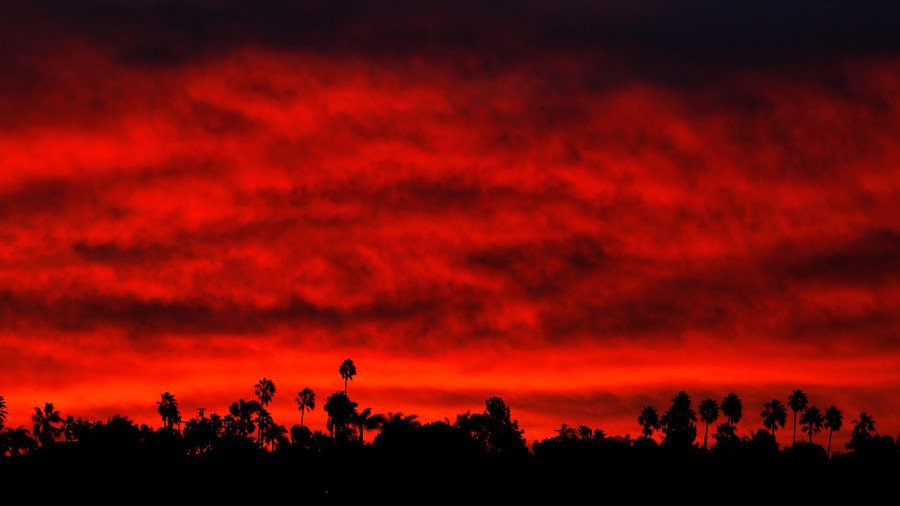 The deadliest blaze in California's history continues to burn uncontained as firefighters and rescuers find more and more bodies. With 63 victims confirmed so far, the list of those missing has doubled to over 630 persons.
Recovery teams are picking through the wreckage as Butte County sheriffs have begun collecting the DNA of relatives of the missing in the hope of identifying their remains amidst the charred hellscape.
They hired rapid DNA analysis firm ANDE to test tissue and bone fragments recovered amidst the fire debris against those samples using a two-hour procedure normally deployed only in war zones and crime scenes. Assisted by coroner teams, cadaver dogs, and the National Guard, ANDE is sifting through the remnants of Paradise for signs of the lost. The death toll currently stands at 63 but is expected to climb in the coming days.
READ MORE: California wildfire rips through nuclear waste site, fueling airborne toxin risk concerns
The town of Paradise and surrounding areas of Butte County were leveled in the blaze, which began in nearby Pulga last Thursday morning and spread across 140,000 acres, aided by high winds and low humidity as it laid waste to over 8,700 homes and forced tens of thousands of people to evacuate. The extent of the devastation is revealed in drone footage showing few structures left standing.
California governor Jerry Brown was nearly at a loss for words, calling Paradise a "war zone." FEMA administrator Brock Long admitted the town would have to be rebuilt from the ground up. "We'll be here for several years working this disaster," he said, adding that he wouldn't be surprised if residents decided rebuilding was ultimately not worth the effort.
The Camp Fire is only 40 percent contained and is not expected to be fully controlled until November 30. Meanwhile, the smoke is so thick the sun cannot penetrate, leaving areas beneath the clouds ten degrees cooler than the surroundings. Air quality is so bad in neighboring Chico and Gridley that the National Weather Service has declared it "hazardous" – the worst possible rating – and advised residents not to go outside without surgical-grade respirators. Air quality remains "very unhealthy" all the way to San Francisco, some 175 miles away.
California utility PG&E said its equipment may have sparked the fire, and a group of lawyers representing victims of the blaze filed a lawsuit against the company on Wednesday, alleging it failed to properly maintain, replace, and repair its equipment. PG&E and Southern California Edison both told regulators they were experiencing problems with their equipment around the time the fire was first reported.
Over 5,600 firefighters are currently combating the blaze, aided by hundreds of fire engines, bulldozers, and helicopters.
If you like this story, share it with a friend!
You can share this story on social media: