An 8-ft-long lizard terrorized a Florida neighborhood for 3 months (PHOTOS)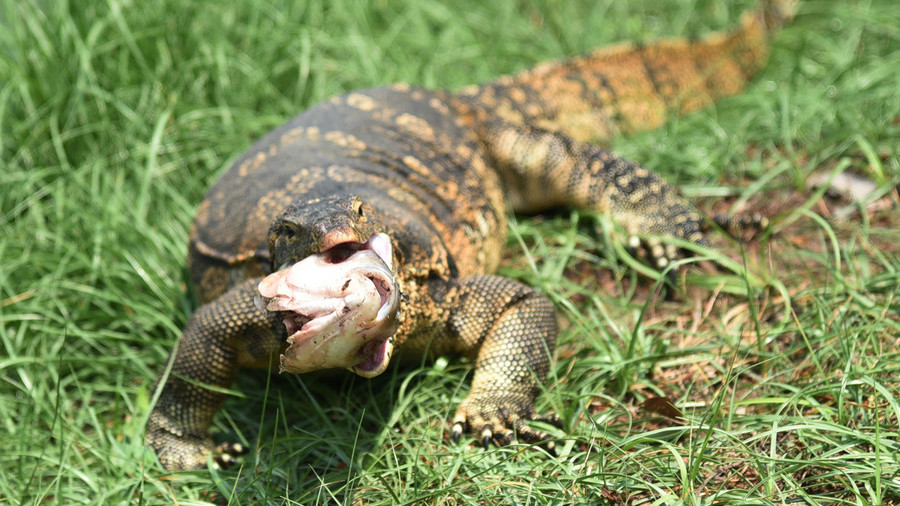 A 150-pound lizard named Bamboo kept an entire neighborhood in the Miami area in a state of fear after it broke loose this August. The Asian monitor, capable of knocking its prey unconscious, was finally captured on Tuesday.
The Florida Fish and Wildlife Conservation Commission had been hunting the massive lizard since August when it was first spotted lurking into the backyard of a home in a Davie neighborhood. The owner of the house, Zach Lieberman, described the prehistoric-looking creature as "Godzilla's small cousin" upon their first encounter. Lieberman, who has two kids aged 2 and 4, at first attempted to chase the animal away... but ended up being chased away by it.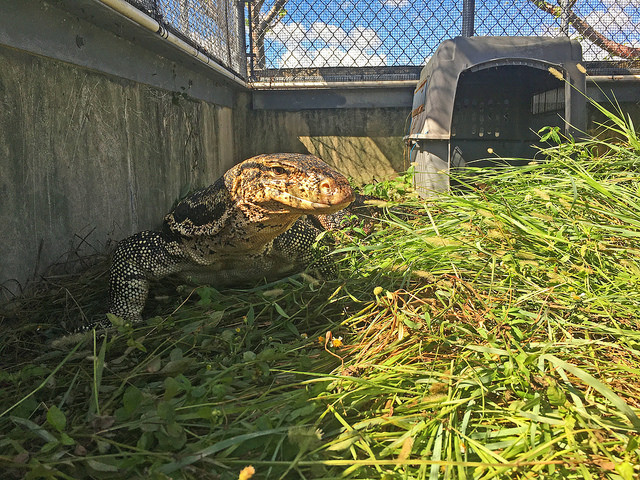 The lizard, which is some 8 feet (2.5 meters) long, proved clever enough to dodge numerous traps made by conservationists. Horror movie plots have been built on weaker premises than a massive lizard lurking in a sleepy town – and the terror the locals felt was quite real.
"The whole community's really relieved because people can fully enjoy the outdoors again and not have to fear that this thing might be out there lurking or whether it would attack or get after their children or a pet," Lieberman told the South Florida Sun Sentinel.
The lizard was captured after Lieberman saw it again on Monday and tipped off the commission. The officials now say that the elusive monster will be returned to its owner, who lives in the same area.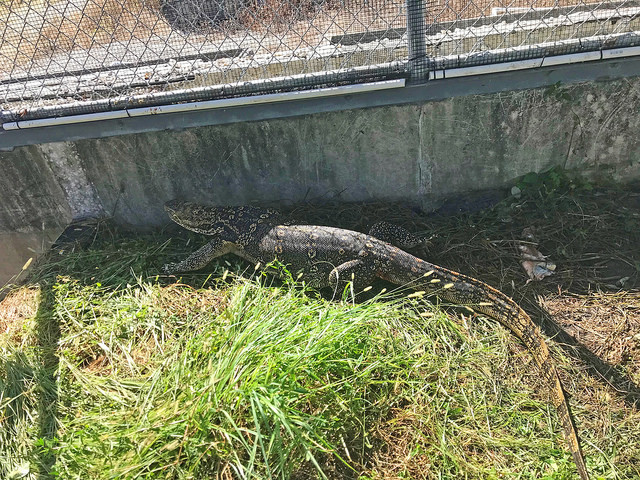 Police have issued the owner a criminal citation for allowing the reptile to escape a pool where it had been kept with fellow gigantic lizards – yes, he had more than one.
The officials did not see any need for stronger measures, considering the owner was helpful in bringing Bamboo in.
"In this instance, the pet owner came forward and provided us with tips about the animal's behavior that ultimately helped our biologists capture it," the commission said.
While creatures like Bamboo pose a danger to people, especially small children, a permit is not required to possess Asian water monitors in Florida. Perspective owners, however, must comply with several requirements, such as making sure pets do not escape captivity.
Like this story? Share it with a friend!
You can share this story on social media: