Sessions' firing triggers flash protests and Hollywood meltdown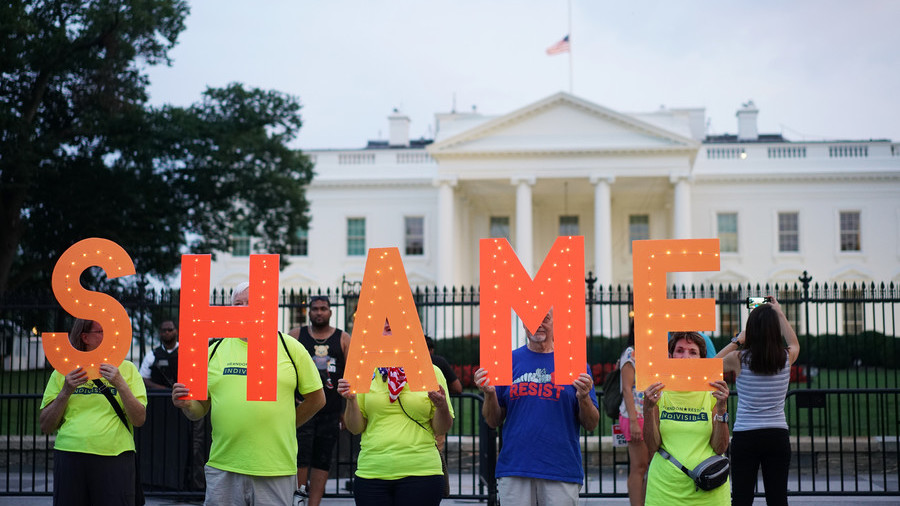 With the midterms over, the anti-Trump #resistance didn't have to wait long for its next extinction-level meltdown. Jeff Sessions' forced resignation gave protesters and celebrities the perfect excuse to plan a day out.
Sessions resigned on Wednesday, at Trump's request, a move that came after months of speculation. Trump had publicly said several times that he was unhappy with Sessions' performance, and accused the former AG of failing to "take control" of the Justice Department.
The left's response was immediate. By Wednesday night, protests had been planned in 900 cities for the following day. MoveOn.org, a Democrat organization originally formed to oppose the impeachment of Bill Clinton in 1998, released a statement saying "Trump putting himself above the law is a threat to our democracy, and we've got to get Congress to stop him."
But why does the left care so much about the firing of staunch conservatives like Sessions? Why, 'Russiagate' of course.
Sessions recused himself from overseeing Special Counsel Robert Mueller's ongoing Russia investigation, allowing what Trump and his supporters call a "witch hunt" to proceed unimpeded under deputy AG Rod Rosenstein.
Sessions' replacement, Matthew Whittaker, might not be so complacent. Whittaker has described the investigation in the same language as Trump, and suggested last year that a new, interim Attorney General could seal records and reduce Mueller's budget to "so low that his investigation just grinds to a halt."
Needless to say, the left isn't going to let this happen without a fight, or at least a massive temper tantrum. Liberal filmmaker Michael Moore was among the first celebrity to respond, sounding the alarm that the #resistance dream of impeachment might be slipping away.
Characteristically crass, 'comedian' Kathy Griffin lamented the departure of Sessions, who she called a "little elf."
Woke celebrities across the US pumped themselves up for another fight with Trump. Actor John Cusack was apocalyptic, warning that with Sessions gone, "the final purge begins."
Trump has not said whether he will push to shut down the Mueller investigation or not, but called the investigation a "disgrace" at a press conference on Wednesday.
"I could fire everybody right now, but I don't want to stop it because politically I don't like stopping it," the president said. "It's a disgrace. It should have never been started because there was no crime."
READ MORE: Jim Acosta streams loss of WH pass, Twitter offers fitting soundtrack (WATCH WITH AUDIO)
While Mueller's investigation has secured convictions against several of Trump's former campaign staff, none of these convictions were for collusion with Russia - the crime Mueller was tasked with finding in the first place.
Mueller's team issued indictments against 12 'Russian hackers' in July, for conspiring to interfere in the 2016 election. These indictments were symbolic, however, and the indicted hackers are highly unlikely to ever answer to their charges in a US court.
Think your friends would be interested? Share this story!