WATCH: SWAT team & survivors rescue California mass shooting victims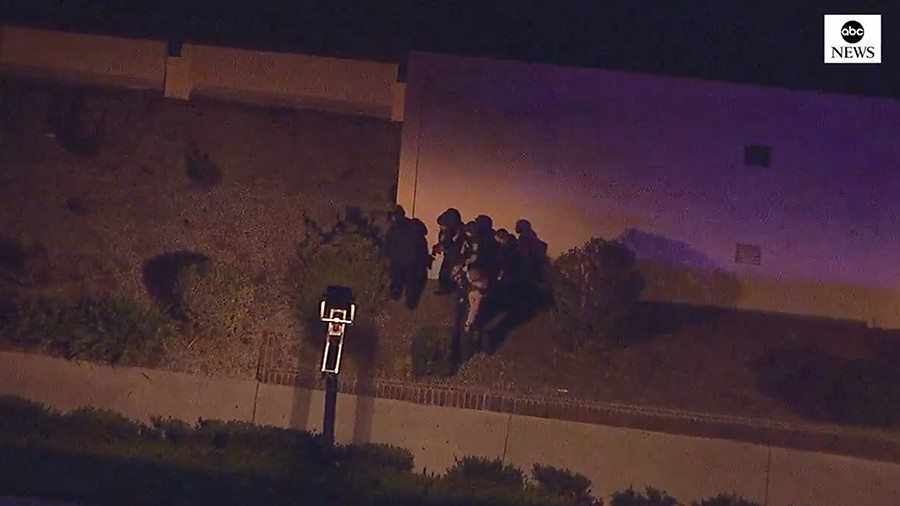 Armed police have been filmed pulling injured people from the scene of a mass shooting at the Borderline Bar in Thousand Oaks, California, in which 12 people were killed, including a police officer.
Local news crews filmed the armed unit rescuing victims from the scene and preparing to storm the premises while the gunman was still believed at large.
It was later confirmed by The Ventura County Sheriff that the shooter had died. Witnesses reported he shot the bouncer before deploying smoke grenades and opening fire on the crowd. Reports indicate the shooter indiscriminately fired roughly 30 rounds in the venue, which was hosting a student night at the time of the attack.
Survivors used bar stools to smash the windows and flee the carnage and escape to a nearby gas station.
Local, state and federal law enforcement have cordoned off the scene. No motive for the shooting has yet been announced.
Think your friends would be interested? Share this story!