No end to US warmongering & regime change foreign policy expected after midterms – Rick Sterling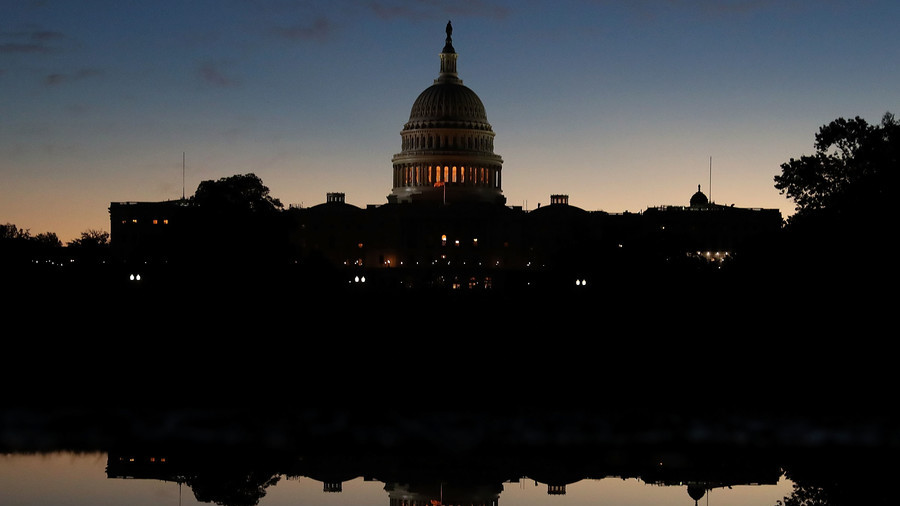 With newly elected hawks and ex-CIA Democrats in the House, we won't see any change in an aggressive foreign policy based on both parties' belief in US supremacy and exceptionalism, investigative journalist Rick Sterling told RT.
Preliminary results of the crucial midterm elections in the US, with record-breaking turnout, indicate the Democrats have won US House of Representatives, while the Republicans retain control of the Senate. Donald Trump has dubbed the result a "tremendous success."
Tremendous success tonight. Thank you to all!

— Donald J. Trump (@realDonaldTrump) November 7, 2018
RT asked Rick Sterling, investigative journalist and member of the Syria Solidarity Movement, whether he agrees with Trump's statement.
Rick Sterling: [The Republicans] lost upwards of 30 seats in the House and that could hardly be considered a victory. The Republicans have gained seats in the Senate. They are going to take it back for what it is worth. But they have lost the majority that they held in Congress. That is going to be very significant going forward.
We have to put it in historical perspective. Usually, when the president has his first midterm elections, and that is what this is for Donald Trump – two years into his first term, he loses badly. For instance, Barack Obama in his first midterm election lost 63 House seats and 6 Senate seats, Bill Clinton, in his first midterm, lost 54 House seats and 8 Senate seats. The fact that Trump lost… House seats and gained Senate seats… if you look at the historical context, yes, it is a victory. – Steve Malzberg, a TV host and political commentator
RT: Looks like the Democrats have retaken the House. Is this bad news for US-Russia ties?
RS: I don't think there is going to be a huge change. Unfortunately, the Democrats have been focused on Russiagate. They have used that up until six weeks ago when it suddenly disappeared when they were campaigning and they were trying to talk to get people to vote for them.
The sad thing is that the Democratic Party leadership selected candidates who are on the right wing of the foreign policy spectrum. There is upwards of 30 candidates that they put forward in races around the country that come straight from the CIA or the national security establishment.
At least two of the Democratic Party Congressional winners who are taking seats in Virginia and Michigan are straight from the CIA. These are not peace advocates.
We've got another Democratic winner of a Congressional seat - Tom Malinowski. He comes from the State Department and he is a hawk. He was very much campaigning for a no-fly zone in Syria. These are people who are going to be pushing for a more aggressive US foreign policy. We are not going to see any improvement on that score.
RT: How will the midterm results affect America's foreign policy?
RS: Sadly, we are not going to get a Congress that is going to challenge the aggressive regime change foreign policy of the US… We really need to put heat on them to stop their promotion of an aggressive foreign policy and start reducing the military budget and start using diplomacy instead of threats of war which is becoming more and more blatant from the White House.
On the Democratic side, there is a couple of positive notes, in terms of foreign policy. It is good to see that Tulsi Gabbard is prevailing very handily in early results coming out of Hawaii. She is a Congresswoman who has brought forward some very good resolutions in Congress… There are positive signs there but sadly, the Democratic Party leadership keeps continuing to basically jack up the military budget to support the increases in that and the aggressive foreign policy. We need to see them challenging John Bolton when he makes these ridiculous claims about "the triangle of terror."
There is a lot of conformity between the two parties on an aggressive foreign policy based on a belief in US supremacy and exceptionalism. There needs to be a lot more objective criticism and real examination of that.
Think your friends would be interested? Share this story!
You can share this story on social media: