Kellyanne Conway crowns Hillary Clinton 'queen of abortion,' gets own titles in Twitter inferno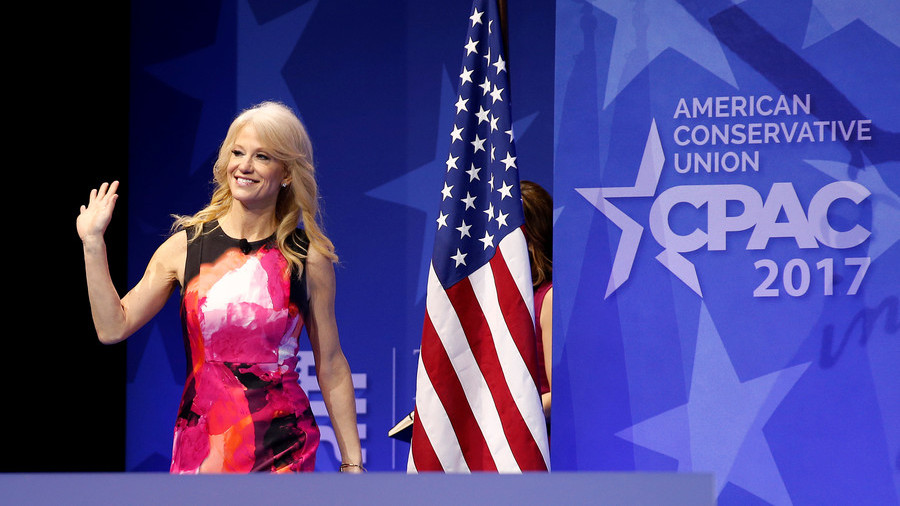 President Donald Trump's counselor and former campaign chief Kellyanne Conway got tarred and feathered online after referring to Hillary Clinton as "the queen of abortion" while discussing the Democrats' strategy for the midterms.
Known as quite a polarizing figure over her staunch defense of Trump's policies on various news segments on TV, Conway has again driven the anti-Trump public wild before the Tuesday midterm vote.
Appearing on Fox News' 'Fox and Friends', the White House counselor argued that the Democrats deliberately chose to scale down their pro-choice rhetoric. "They tried it with the queen of abortion in 2016 and it backfired," Conway said, referring to former Secretary of State and then-presidential hopeful Hillary Clinton.
Conway's remarks immediately ignited a firestorm online as the Twitterati competed in devising similar nicknames for Trump's former campaign chief.
and Kelly Ann is the Mistress of Darkness

— leeleeb50🌊🌊🌊 (@leeleeb50) November 5, 2018
I'd rather be the queen of abortions that the queen of lies

— VOTE THEM OUT! (@beadluv) November 5, 2018
Some dubbed Conway "Queen of Alternative Facts," alluding to her infamous phrase from 2017 when she defended then-White House Press Secretary Sean Spicer by saying that he was providing "alternative facts."
Kelly Ann is the Queen of Alternative Facts 😳

— Nancy Verrill (@nev323) November 5, 2018
Others revived her old nickname "Spokes-cobra," popularized by the left-leaning comedian Samantha Bee.
Liberal blogger Tommy Christopher brought up one of Conway's gaffes, when she called her boss Trump "commander of cheese" instead of "commander-in-chief."
Yep, this happened: Kellyanne Conway calls Hillary Clinton "The Queen of Abortion," which, as far as I know, outranks "Commander of Cheese." pic.twitter.com/POHL2Es1W1

— Tommy Christopher (@tommyxtopher) November 4, 2018
Meanwhile, Clinton herself took flak last month for making a series of statements many found off-putting. She argued that one "cannot be civil" with Republicans, adding that "civility can start again" only if Democrats win back Congress. A week later, Clinton defended her husband Bill's decision not to resign from the presidency during the Monica Lewinsky sex scandal in the 1990s, saying that Lewinsky "was an adult" when her affair with then-President Clinton happened.
The former secretary of state also made a joke that Senator Cory Booker and former Attorney General Eric Holder – both of whom are black – "look alike." Clinton's opponents suggested that the joke was tone-deaf and racist.
Think your friends would be interested? Share this story!
You can share this story on social media: