Trump to reinstate all US sanctions on Iran, targeting over 700 entities & individuals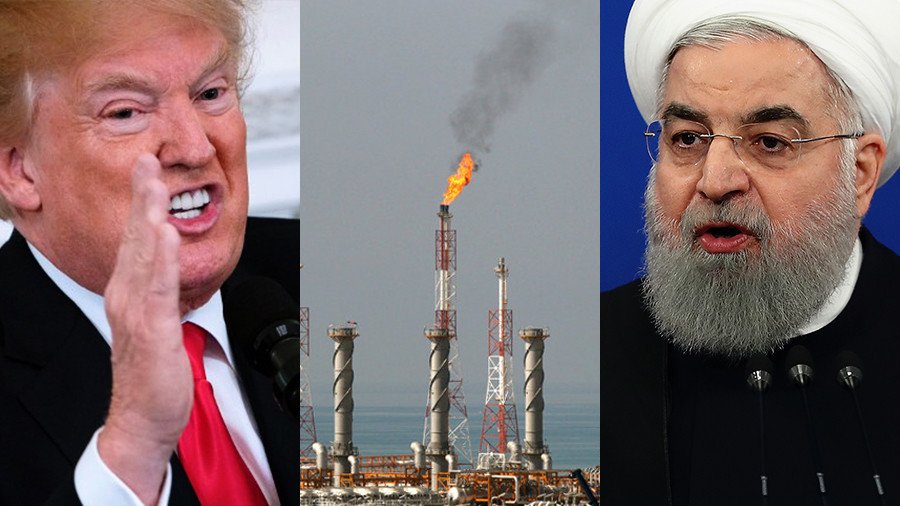 All sanctions on Iran lifted under the 2015 nuclear deal will be back in force on November 5, the US administration has announced.
The sweeping sanctions will see 700 people blacklisted, the US Treasury has announced. These include persons that were granted relief under the 2015 deal, as well as over 300 new names, Treasury Secretary Steven Mnuchin told reporters.
Sanctions will also target payments through the special mechanism that the EU has been creating specifically to avoid Washington's penalties and to keep buying Iranian oil.
Mnuchin has also threatened sanctions against the transaction service SWIFT.
"SWIFT is no different than any other entity," Mnuchin told reporters. "We have advised SWIFT that it must disconnect any Iranian financial institutions that we designate as soon as technologically feasible to avoid sanctions exposure."
Secretary of State Mike Pompeo has confirmed earlier reports that eight nations will receive exemptions from the reimposed penalties, but refused to name them and said the EU as a singular entity was not among them. Earlier reports suggested that the list of exemptions would include Japan, India and South Korea.
Pompeo has released a list of 12 demands for Iran to comply with if it wants the sanctions lifted. These include halting all nuclear and ballistic missile development, as well as ending what Washington calls Tehran's "support for terrorism," and withdrawing from the Syrian conflict.
"Our ultimate aim is to compel Iran to permanently abandon its well-documented outlaw activities and behave as a normal country," Pompeo said. More details will become available on Monday as the sanctions take effect, he announced.
Tehran is dismissing the sanctions, saying it is fully capable of managing its economy despite the resultant pressure.
"The new US sanctions will mostly have psychological effects," Iranian Foreign Ministry spokesman Bahram Qasemi said on state TV. The US will not attain its political goals through such sanctions, he added.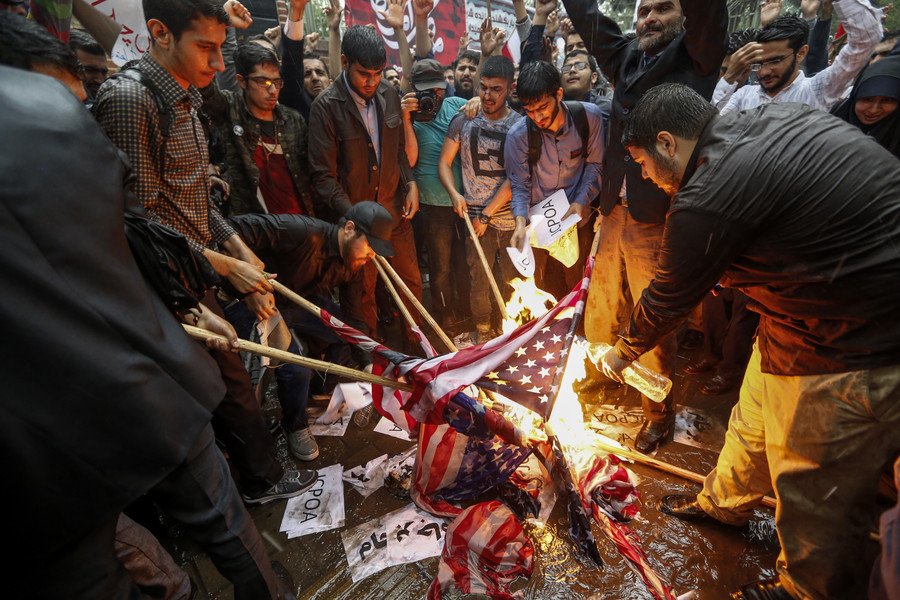 This is the second batch of sanctions to be re-imposed after US President Donald Trump pulled the US out of the landmark deal, which was signed by Iran and six world powers in 2015. They cover Iran's shipping, finance and energy sectors; and penalize other countries that don't stop dealing with Tehran.
Since its withdrawal, the US has been pursuing the policy of "maximum pressure" on Iran, much to the chagrin of the European signatories, who have long praised the Obama-era agreement and attested to its effectiveness. The EU has been working on creating special payment channels to continue importing Iranian oil legally. This was set to be "symbolically ready" by the time sanctions kick back in.
If you like this story, share it with a friend!
You can share this story on social media: