'Fake News made me do it': Would-be terrorist's lawyers deploy 'Trump defense' in court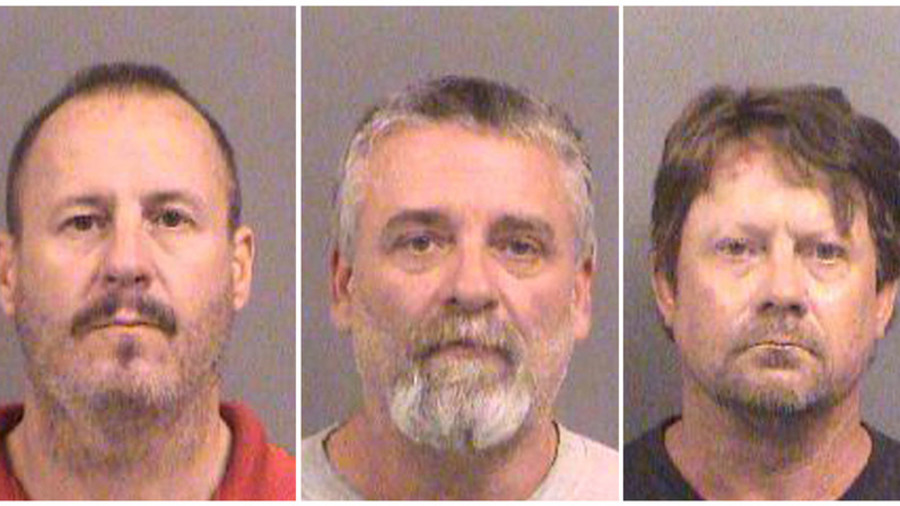 Attorneys for wannabe bomber Patrick Stein are asking a judge to consider the toxic political climate when sentencing their client, who called himself "Orkin Man" and wanted to exterminate Muslim "cockroaches."
Stein is facing 15 years to life on charges of weapons of mass destruction and conspiracy against civil rights. He was convicted in April alongside two other Kansas militiamen for plotting with an FBI informant and undercover agent to bomb an apartment complex in Garden City, where Muslim refugees from Somalia lived.
Lawyers James Pratt and Michael Shultz begged the judge to take the "backdrop to this case" into account. Much like the pundits currently arguing that Trump's inflammatory rhetoric is responsible for the mail-bombs sent to prominent Democrats and the shooting at the Pittsburgh synagogue, they claim their client was radicalized by the president's "rough-and-tumble verbal pummeling."
"2016 was 'lit.' The court cannot ignore the circumstances of one of the most rhetorically mold-breaking, violent, awful, hateful and contentious presidential elections in modern history, driven in large measure by the rhetorical China shop bull who is now our president."
Unlike mail-bomber Cesar Sayoc, however, Stein at least understood that carrying out his plot before the election would only hurt his preferred candidate and had expressed such misgivings in a message to the undercover agent. His lawyers argue that Stein would never have followed through with the attack had he been a free man when Trump won the election.
Stein's lawyers also blame the Web for his radicalization: his only information on Islam "came directly from the internet and conservative talk-show hosts" like Michael Savage and Sean Hannity. It would have sounded like a joke a week ago, but with prominent Democrats like Howard Dean now calling for social media platform Gab to be prosecuted as an accessory to Saturday's synagogue murders, reality has trumped satire.
Ultimately, the lawyers claim, the trio's plotting was mere "locker room talk" – fueled by booze, drugs, and "chaos news," hot-headed and hateful but ultimately harmless. They're asking the judge for 15 years in prison plus 10 years supervised release.
The FBI does have a history of radicalizing and entrapping individuals in terror stings, though in recent years their victims have been largely Muslim. Under Robert Mueller, who served as FBI director under George W. Bush before becoming the leading man in the Russiagate saga, the agency prosecuted several cases in which defendants could not on their own have carried out the plots informants helped them devise, whether because the informant had supplied needed materials or expertise or because defendants themselves had not thought of the plot before the arrival of the informant.
Think your friends would be interested? Share this story!
You can share this story on social media: