Social network Gab to lose hosting after getting blamed for synagogue shooting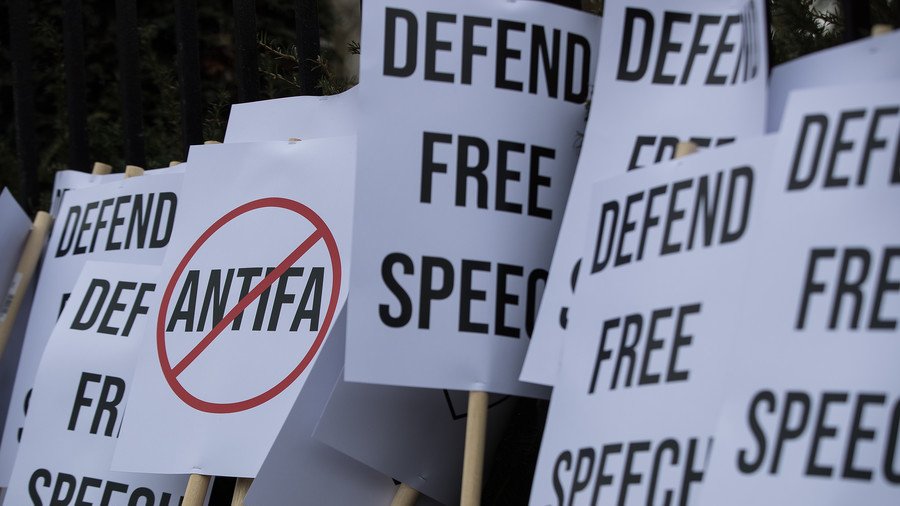 Social media platform Gab, where the Pittsburgh synagogue shooter had a page, is about to lose its hosting provider. Gab is being widely accused of enabling the shooting.
Joyent, Gab's hosting provider, sent it a warning message that because of an unspecified "breach of the Joyent Terms of Service," it will be pulling the plug on Gab on Monday morning. Earlier, PayPal cut off contact with the social network, after an avalanche of media reports pointed out that Robert Bowers, who killed 11 people in a Pittsburgh synagogue on Saturday, had a page there.
Bowers' final post reportedly accused a Jewish refugee protection NGO of bringing "invaders" into the US, and ended in an ominous "I'm going in."
Upon learning of his identity, Gab says it took down Bowers' page, but not before backing it up and sending it to the FBI.
In the hours following the shooting, Gab was hit by a wall of mainstream media coverage with headlines invariably linking the site's "alt-right" leanings to the murders committed by Bowers, implying that Gab had enabled the crime, or was even complicit.
A snowball of similar condemnation from left-leaning Twitter users was not far behind. In many cases, Gab was openly called a "Nazi" platform.
Bowers also had accounts on Facebook and Twitter – yet those companies don't appear to be facing any backlash, Gab and its defenders point out.
Likewise, the recently arrested mail bomber Cesar Sayoc was allowed to spout threats on Twitter for two years before being suspended after he was detained.
Gab has become a haven for users who have been either banned from more mainstream social media, or those simply unhappy with their content-control rules. Gab's overarching message is that all speech is free speech and has to be protected under the First Amendment. Thus, the site makes a point of allowing anybody to say anything, insofar as possible. It still has rules, as it points out in its post-shooting statement, however, and "disavows and condemns all acts of terrorism and violence."
Soon after Joyent, Payment processing platform Stripe became the next to disavow Gab. In its letter to the besieged network, it accused Gab of not doing enough to ensure its rules were being observed. It disabled the social network's account until Stripe's own investigation into the issue is concluded, "likely within one week."
Subscribe to RT newsletter to get stories the mainstream media won't tell you.
You can share this story on social media: