DOJ identifies mail bomb suspect as Cesar Sayoc, could face up to 48 years in jail (VIDEO)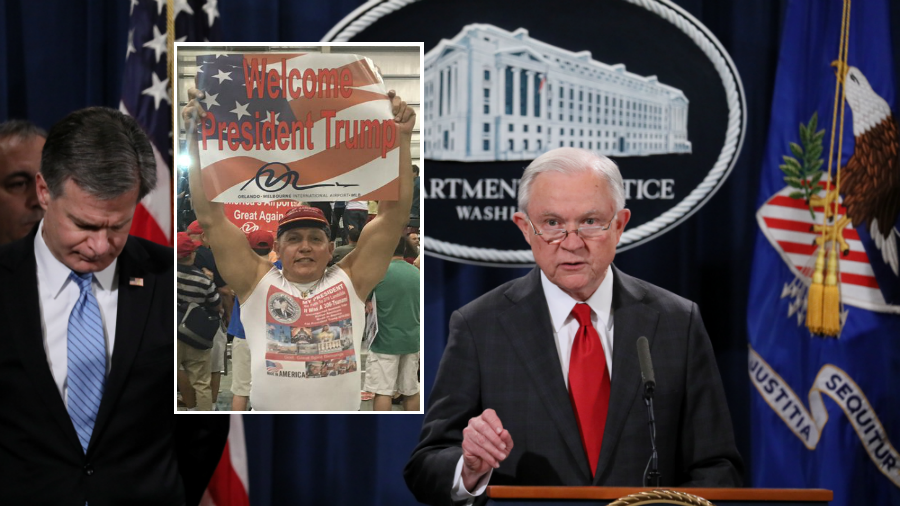 Identified as Cesar Sayoc, the suspect in mail bomb case has been charged with 5 federal crimes and faces up to 48 years in prison, the Department of Justice said, stressing the defendant is "innocent until proven guilty."
US Attorney General Jeff Sessions described the sending of explosive devices as "utterly unacceptable," adding that "political violence or threat of violence is utterly antithetical to our system" and vowing to bring in the "full force of the law."
FBI Director Christopher Wray confirmed the identity of the suspect as Cesar Sayoc, 56, of Florida. Media reports have identified him as a supporter of President Donald Trump.
Though none of the improvised explosive devices actually detonated, Wray stressed that "these are not hoax devices."
A total of 13 IEDs were sent to a number of prominent Democrats, Wray said, describing each device as consisting of a 6-inch plastic pipe, a small clock, battery, some wiring, and an "energetic material" intended to ignite.
The FBI was able to identify the suspect based on a latent fingerprint from a package sent to Rep. Maxine Waters (D-California) and intercepted in the congressional mail facility near Washington, DC. Sayoc's identification was confirmed by DNA that was found on one of the packages, which matched the samples on file from the Florida man's earlier brushes with the law, Wray added.
"There may be other packages in transit now," the FBI director said, noting that "We are not out of the woods yet."
While he did not exclude the possibility that Sayoc might have had accomplices, Wray said he did "believe that we've caught the right guy."
Geoffrey Berman, US attorney for Southern District of New York, called Sayoc's conduct "cowardly and reprehensible and totally anathema to our democracy." His office filed the five criminal charges against the Florida man, which could see him imprisoned for up to 48 years if found guilty.
Asked why Sayoc was targeting Democrats, Sessions refused to speculate.
"I don't know," he said. "He appears to be a partisan." Wray likewise declined to speculate on what was an active investigation, saying that it was too early to discuss motivation.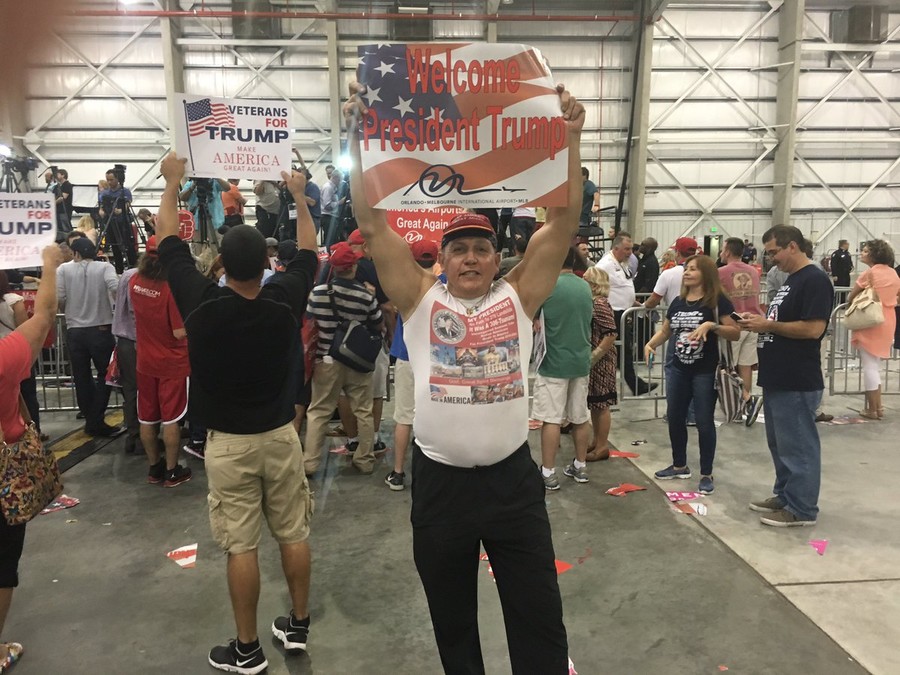 Over the past week, suspicious packages were sent to CNN, billionaire George Soros, and a list of prominent Democrats ranging from former Presidents Bill Clinton and Barack Obama to former Vice-President Joe Biden, former spymasters John Brennan and James Clapper, Senators Cory Booker (D-New Jersey) and Kamala Harris (D-California), Rep. Maxine Waters (D-California), actor Robert De Niro and Democrat mega-donor Tom Steyer.
The return address on all packages was of Congresswoman Debbie Wasserman Schultz (D-Florida). A package addressed to former Attorney General Eric Holder bounced and ended up returned to Schultz's office. None of the devices exploded.
Mainstream media blamed Trump's "hateful rhetoric" for the packages and even speculated it might have been a "Russian operation," while the #Resistance activists dubbed the unknown perpetrator the "MAGAbomber."
Think your friends would be interested? Share this story!