Closer to Orwellian state? Watchdog says Amazon tried to sell facial recognition to ICE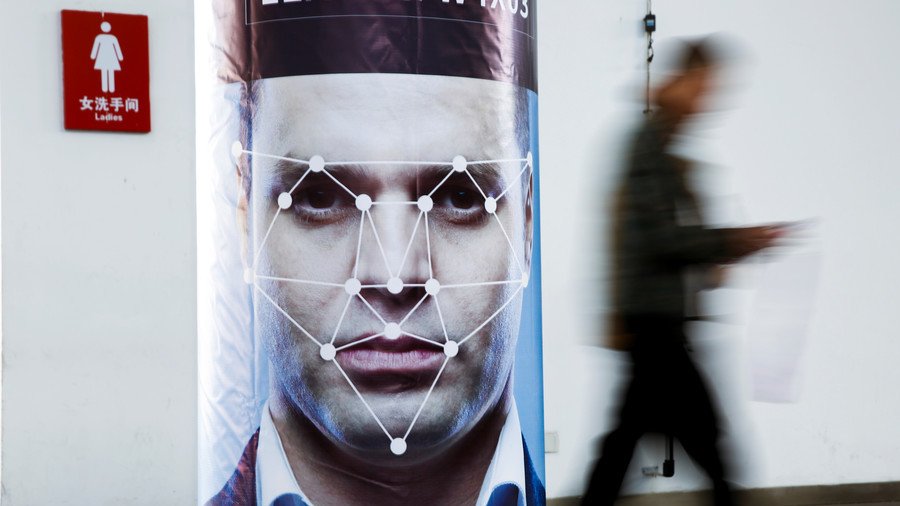 Amazon wants to sell facial recognition technology to the US' immigration enforcement agency, a watchdog group reported, raising concerns about the online retail giant's surveillance capabilities.
Emails obtained by the Project on Government Oversight claim that US Immigration and Customs Enforcement (ICE) met with Amazon in June to discuss adding the powerful, privacy-invasive tool to its arsenal.
The government watchdog group, commonly known as POGO, wrote in a piece published by the Daily Beast that the deal would arm ICE with "real-time facial recognition surveillance technology" that "could supercharge the agency's enforcement power, and make undocumented immigrants afraid to seek out vital services in places where cameras could be located."
The reported sales pitch is apparently not the only case. In May, the ACLU claimed that Amazon was selling the same real-time facial matching system, dubbed "Rekognition," to local police departments across the United States. It also revealed that Amazon provides free consulting services to build a "proof of concept" for cities contemplating purchase of Rekognition.
"Amazon… has officially entered the surveillance business," the civil liberties group declared in a blog post announcing the company's worrying business deals.
The criticisms appear far from unwarranted. Amazon has marketed the technology as an "easy and accurate" way to "track" and monitor people. According to the ACLU, Rekognition raises "profound civil liberties and civil rights concerns," since it can be used to target activists and other kinds of law-abiding people deemed undesirable by the government.
It's also not clear if Amazon's prized facial-recognition tech is even effective: The ACLU ran a test in July comparing photos of every member of the US Congress with a database of 25,000 mugshots and found 28 false matches. Worse, people of color were more likely to be incorrectly marked as criminals.
Amazon employees are reportedly uneasy at the thought of their employer enabling an Orwellian control grid. Over 450 anonymous Amazonians are said to have signed a letter calling for the company to stop selling Rekognition to law enforcement and to cease providing its cloud infrastructure to Palantir, whose Minority-report-esque "predictive policing" tools are employed by ICE and other law enforcement entities. Amazon shareholders have also called on the company to sever its ties with law enforcement.
Like this story? Share it with a friend!
You can share this story on social media: