Suspicious package sent to my office – Rep. Maxine Waters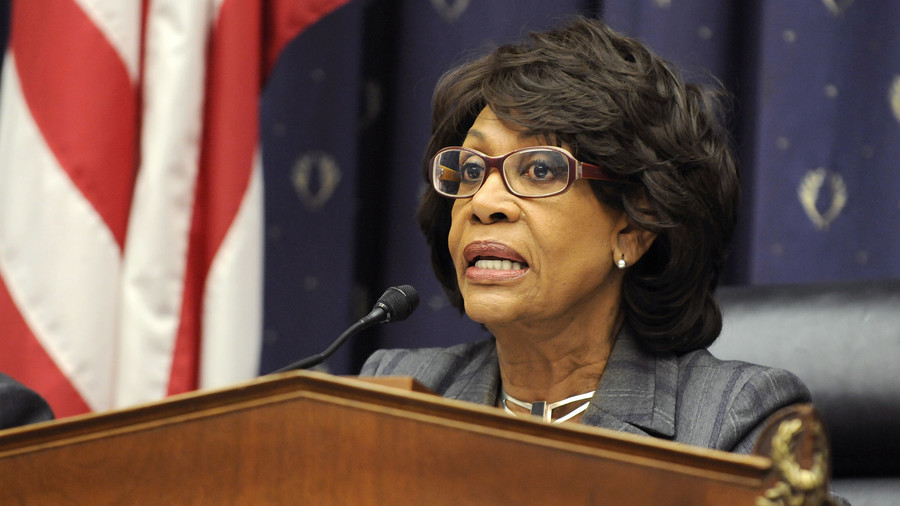 Congresswoman Maxine Waters says she was also targeted with a suspicious package after mail bombs were sent to prominent Democratic figures, including Bill and Hillary Clinton.
The Capitol police intercepted a suspicious package at a congressional mail center in Maryland. The police have provided no information about the actual content of the package but the media reports suggested that a team of police bomb technicians was deployed to the scene to deal with the issue.
The package was addressed to Waters, ABC and CNN reported, even though the US authorities did not provide any comments on the matter at first. Later, Waters herself confirmed that the package was addressed to her.
"I have been informed by US Capitol Police that my Washington, DC, office was the target of a suspicious package that has been referred to the FBI," she said in a statement. The news came following a series of similar incidents, in which packages containing pipe bombs were sent to various US politicians as well as to a CNN office in the New York City.
The explosive devices were particularly mailed to former president Barack Obama, the Clintons' home in upstate New York, and to the Time Warner Center in New York City, which houses the CNN newsroom. Additional reports of suspicious packages have seen evacuations take place at the offices of Florida Congresswoman Debbie Wasserman Schultz, California Senator Kamala Harris, and the San Diego Union-Tribune newspaper.
The bomb scare at the building that hosts offices of Senator Harris and the San Diego Union-Tribune later turned out to be a false alarm, according to police. All the devices sent to Obama, Clintons and CNN "appeared to be pipe bombs," police said during a news briefing in New York.
The US Vice President Mike Pence condemned the mail bombings as "cowardly" and "despicable" actions while President Donald Trump said he "wholeheartedly" agreed with Pence's statement. Both New York's mayor, Bill de Blasio, and governor, Andrew Cuomo, called the attempted attacks an act of terrorism.
Think your friends would be interested? Share this story!