US' worst ecological nightmare? RT talks little-known oil spill leaking crude for 14yrs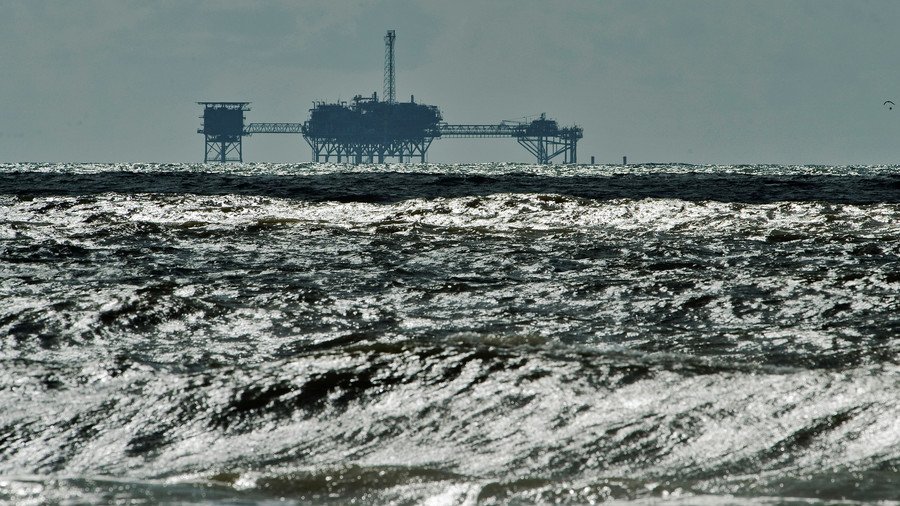 For 14 years, an "underreported" oil spill has been leaking hundreds of barrels of crude each day into the Gulf of Mexico. While there is no major outcry from the authorities, it could become the US' worst ecological nightmare.
Most remember the shocking headlines and troubling photographs in the wake of the Deepwater Horizon disaster in 2010. But few have heard of an earlier oil rig fiasco in the Gulf of Mexico – this one dating from 2004 and involving the now-defunct Taylor Energy company. A US government report has recently estimated that up to 700 barrels a day have been leaking into the Gulf.
"The company and the American regulators managed to keep the entire incident pretty quiet," journalist Oliver Tickell told RT.

"It's one of those long-running accidents, which is less exciting from a reporting point of view. But, over the course of fourteen years, with as many as 700 barrels a day being leaked into the Gulf, it adds up to being of the same kind of order as that Deepwater Horizon spillage."
Fourteen years after the accident, RT takes a closer look at underreported but ongoing spill.
Like this story? Share it with a friend!
You can share this story on social media: