China slams Trump's plans to ditch 'crucial' INF treaty, warns of 'multilateral negative effect'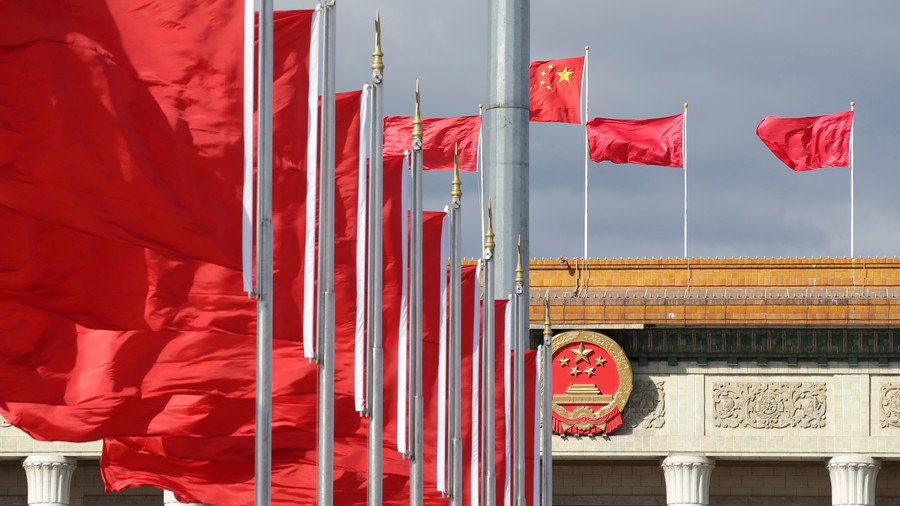 Beijing has become the latest to oppose Donald Trump's decision to pull out of what it branded a "crucial" nuclear treaty with Russia, with its foreign minister warning it would have a "multilateral negative effect."
Tagging on to the ever-growing choir of opposing voices, foreign ministry spokeswoman Hua Chunying told a regular news briefing that Beijing does not support Trump's decision to pull out from the Intermediate-Range Nuclear Forces Treaty (INF Treaty).
"The US unilateral withdrawal from the treaty [INF] will have a multilateral negative effect," the Chinese diplomat said, before adding the treaty is "a very important document on arms control."
"The treaty remains crucial in the modern era."
On Sunday Trump controversially announced Washington would pull out of the agreement, signed by former Soviet leader Mikhail Gorbachev and then-US President Ronald Reagan in 1987, and responsible for effectively putting a halt to the Cold War and preventing a nuclear disaster in Europe.
Gorbachev himself branded it a "mistake," before adding it could "undermine all the efforts made by the leaders of the USSR and the US itself to reach nuclear disarmament."
Trump is planning to ditch the landmark accord as he accused Russia of violating it – something he did not provide proof of and which Moscow has repeatedly denied. The pact ensured both Moscow and Washington got rid of short and intermediate-range nuclear missiles as well as conventional ones.
Russia responded to Trump's recent announcement saying the US' policy of withdrawal from international and historic treaties is "crude and blunt." Dmitry Peskov, spokesperson for the Russian president warned that if it carried on pursuing such politics Moscow would take retaliatory steps to "restore the balance in that area."
China's condemnation comes after Germany voiced criticism, with Foreign Minister Heiko Maas pointing out that the agreement is an "important pillar of our European security architecture" and urging the US "to consider the possible consequences" before making a rash decision. Concerns also came from Paris, which stated that the INF is a key pillar of European security.
Like this story? Share it with a friend!
You can share this story on social media: