White House chopper mechanic busted with crystal meth after calling the cops on himself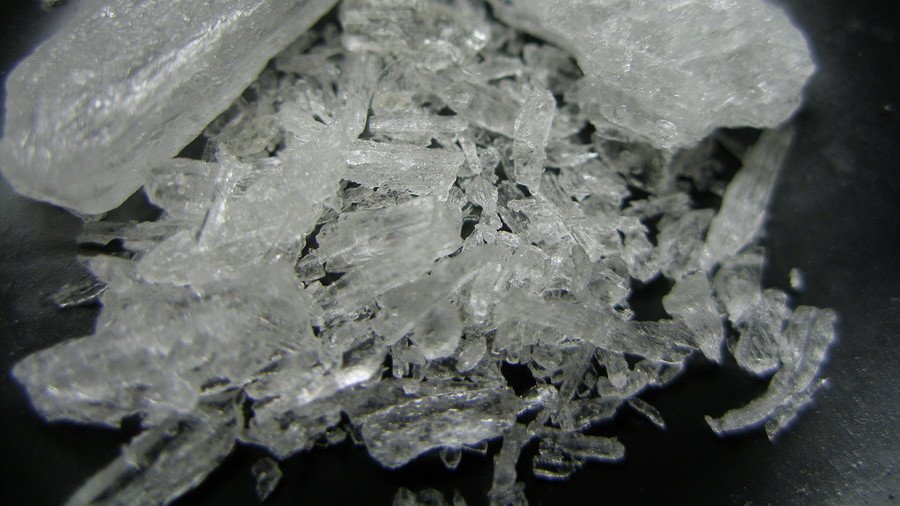 A mechanic who maintains the White House's fleet of helicopters has been busted with methamphetamine, after he called the cops while under the influence, thinking his house was being broken into.
The high-flying Heisenberg, 30-year-old Cody Haynes, called police to his Florida home on Wednesday night, reporting an armed intruder. When police arrived, Haynes told them that three "African-American masked subjects" had broken in earlier on and held his girlfriend and the couple's young daughter hostage, a police report reads.
Agitated, Haynes told police that his girlfriend remained trapped inside with the subjects, but a police search revealed a deserted house with no sign of a struggle. Instead they found a small amount of crystal methamphetamine, a pipe, and a scales, as well as an unidentified pill.
Cops noticed that Haynes was "sweating profusely," and his breathing was labored. After some questioning, he admitted to smoking meth in the house earlier that evening and was arrested. Haynes' girlfriend, Tara Frew, told police that no intruders entered the house, and that Haynes' story was the product of a meth-induced hallucination.
She went on to explain that Haynes works as a mechanic for Sikorsky Aircraft in Maryland, earns over $150,000 per year, and has a top secret security clearance "due to his work with the Presidential helicopter fleet."
A Sikorsky spokesman confirmed that Haynes does indeed work at Naval Air Station Patuxent River, the homebase of the presidential fleet program, but could not confirm that he works on that program for sure.
According to Frew, Haynes often works in Maryland for days on end, and bizarrely, likes to self medicate his anxiety with crystal meth when he gets home to Florida.
Haynes was charged with felony narcotics possession and child neglect, for allegedly smoking meth while caring for his daughter. He was freed on bail after a court hearing on Thursday.
Think your friends would be interested? Share this story!
You can share this story on social media: