White woman calls cops on black man cheering son's soccer game, goes viral as 'Golfcart Gail'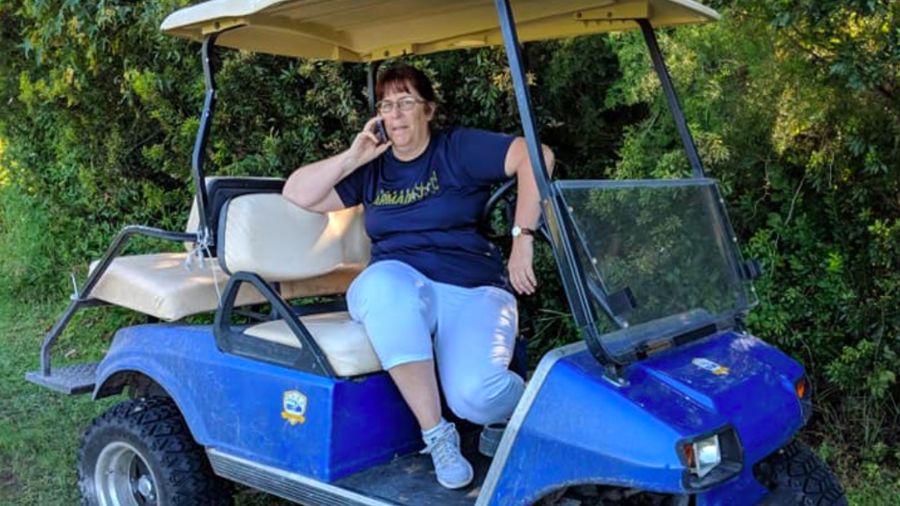 A Florida woman has faced ridicule online after she was recorded calling the police on a black man while he shouted and cheered from the sidelines during his teenage son's soccer game.
The woman, who was dubbed 'Golfcart Gail' in a now viral Facebook post (but whose name, we're guessing, is probably not Gail), is seen sitting behind the wheel in a golf cart, calling the police on the father and accusing him of harassing the referee.
According to Ginger Williams, who wrote the viral post, the man had simply been shouting at his son and telling him to obey the referee's orders. "This man was simply trying to watch his son's soccer game and cheer for him from the sides," Williams wrote.
But that was all a bit too much for Golfcart Gail, who Williams wrote decided to "spring into action" and approach the man to remind him that his so-called harassment would not be tolerated. Probably a bit confused, the man told the woman that he was simply speaking to his own son.
"For whatever reason, Golfcart Gail just would not let this go. She continued to harass and beleaguer this parent," Williams explained.
Eventually, the man even offered to leave to avoid creating a bigger situation, but at that point, as he packed up his things, the woman in the golfcart decided to call the police over his "threatening" behavior.
It later turned out that the woman was a "field marshal" at the park, but a spokesman for the St. Johns County Sheriff's office did not confirm to NBC News whether or not she had been disciplined for her outburst.
Another woman at the scene also filmed what was going on and told NBC she felt there was "no reason" to get the police involved and said she started to film when the woman in the golfcart "would not leave the father alone".
The disturbance even caused the game to be delayed at one point. "Shame on you Golfcart Gail for what you did to this man and to the children who had to see this," Williams wrote in her Facebook post.
Recently a number videos have appeared online showing white people calling the police on black people for what seems to be no real reason. In May, a white student called the police on a black student while she was taking a nap in the common room of her dorm. In another peculiar incident, a white woman called the police on a black family who were having a barbecue — and in June, a woman was nicknamed 'Permit Patty' after calling the police on a black girl selling bottles of water outside her house.
More recently, a white woman in St. Louis was fired after a video emerged online of her attempting to block a black man from entering his own apartment complex, though she claims she was not being racist and simply suspected he might not actually live there, since she didn't see him using a key fob to enter the building.
If you like this story, share it with a friend!