Stars & streaks: Drunken Navy sailor arrested for nude run through amusement park (VIDEOS)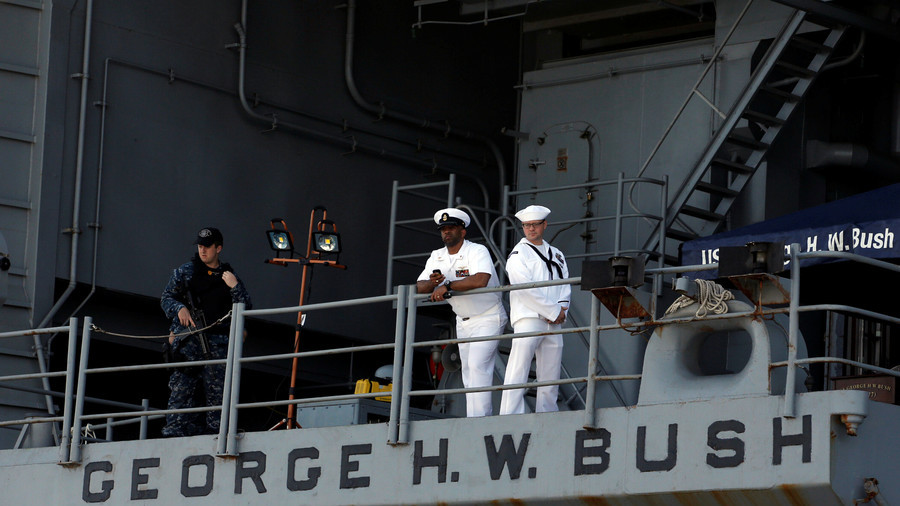 A US Navy sailor assigned to the USS George HW Bush aircraft carrier took shore leave to the extreme with an alcohol and drug-fuelled naked run through the parking lot of a popular amusement park.
Adrian Gilbert Cardenas, 21, was caught on camera in his birthday suit attempting to bum a ride off unsuspecting guests at the Busch Gardens amusement park in Williamsburg, Virginia Friday.
His ill-advised streaking eventually landed him in trouble with passersby and the James City County police who had the unfortunate task of grappling with the sailor-gone-commando.
Cardenas became belligerent with arresting officers and was tasered before being subdued, arrested and taken to a nearby hospital for treatment "because he was intoxicated by alcohol and illegal narcotics," Steve Rubino, James City County deputy chief, told the Virginia Gazette.
The naked Navy Man was charged with felony assault of an officer, indecent exposure, intentional damage and obstruction of justice and is currently out on bond.
Think your friends would be interested? Share this story!