Washington Supreme Court rules death penalty unconstitutional, changes death sentences to life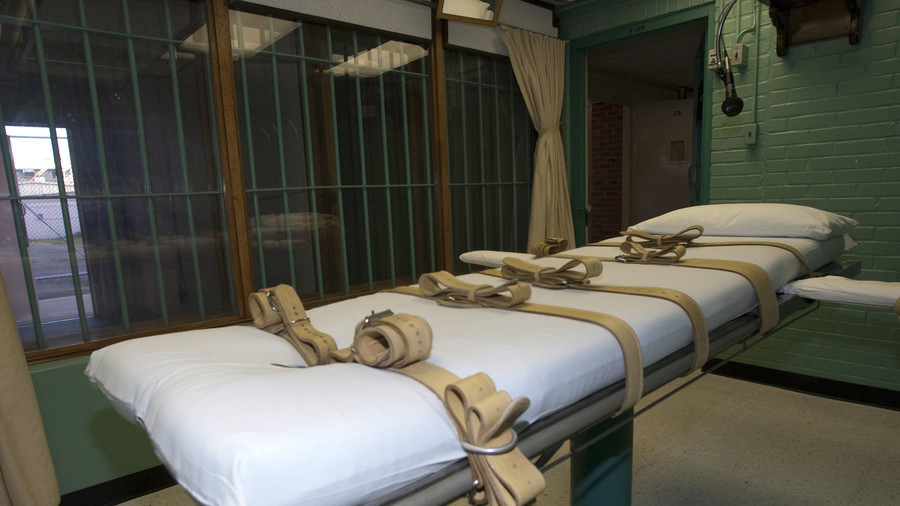 Washington State's Supreme Court has ruled that the death penalty is unlawful under the state constitution and has converted all eight current death sentences to life in prison.
The justices said that the death penalty is "invalid" because it is imposed "in an arbitrary and racially biased manner" and "fails to serve any legitimate penological goals."
🚨🚨🚨HUGE news: Washington Supreme Court declares death penalty unlawful under the state constitution, converts ALL death sentences to life imprisonment. Capital punishment is over in Washington. https://t.co/Wv70eeVfQa

— Mark Joseph Stern (@mjs_DC) October 11, 2018
The unanimous ruling, which makes Washington the latest state to throw out the capital punishment, said that the death penalty was "unequally applied —sometimes by where the crime took place, or the county of residence, or the available budgetary resources at any given point in time, or the race of the defendant."
The ruling came in the case of Allen Eugene Gregory, who was convicted of the rape, robbery and murder of 43-year-old Geneine Harshfield in 1996. Lawyers for Gregory said the death penalty was arbitrarily applied in contravention of the constitution.
Washington's Democratic governor Jay Inslee, who was a former supporter of the death penalty, had placed a moratorium on capital punishment in 2014, saying that executions would not take place while he was in office.
Following the supreme court ruling, Inslee released a statement calling the ruling a "hugely important moment" in the pursuit of "equal and fair application of justice".
"The court makes it perfectly clear that capital punishment in our state has been imposed in an 'arbitrary and racially biased manner,' is 'unequally applied' and serves no criminal justice goal," the statement said.
As it stands, 31 US states still have the death penalty, while 19 states do not. There are also four states where a governor-imposed moratorium on capital punishment has been put in place.
Think your friends would be interested? Share this story!