Hurricane Michael claims 2 lives as it cuts swathe of destruction into Florida (PHOTOS, VIDEO)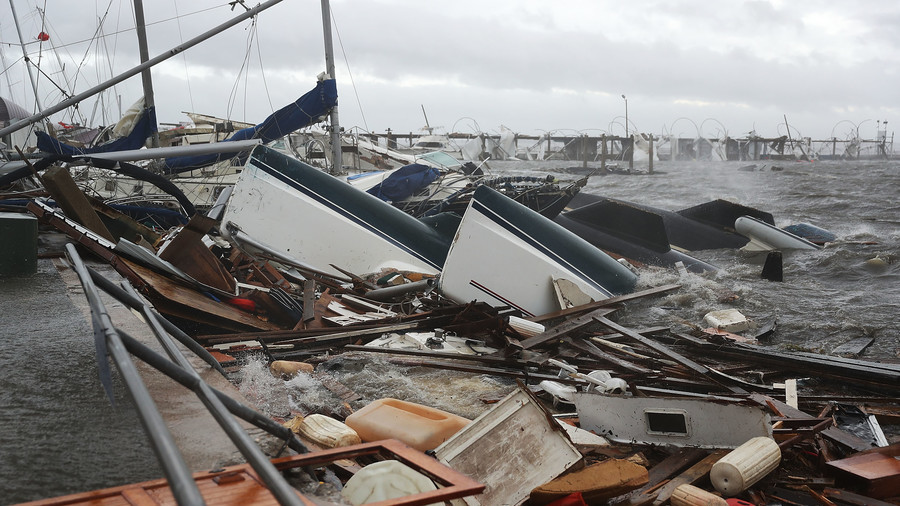 A man and a child were killed when trees fell on their homes on Wednesday, as Hurricane Michael plowed into Alabama and Georgia, leaving behind a path of destruction in the Panhandle.
Hurricane Michael, which made landfall near Mexico Beach, Florida as a category-4 storm on Wednesday afternoon, has ravaged the Florida Panhandle with gusting winds of up to 155mph (250kph).
A man was killed when a tree fell on his home in Gadsden County, Florida, and a child died in a similar accident in Seminole County, Georgia, local officials confirmed.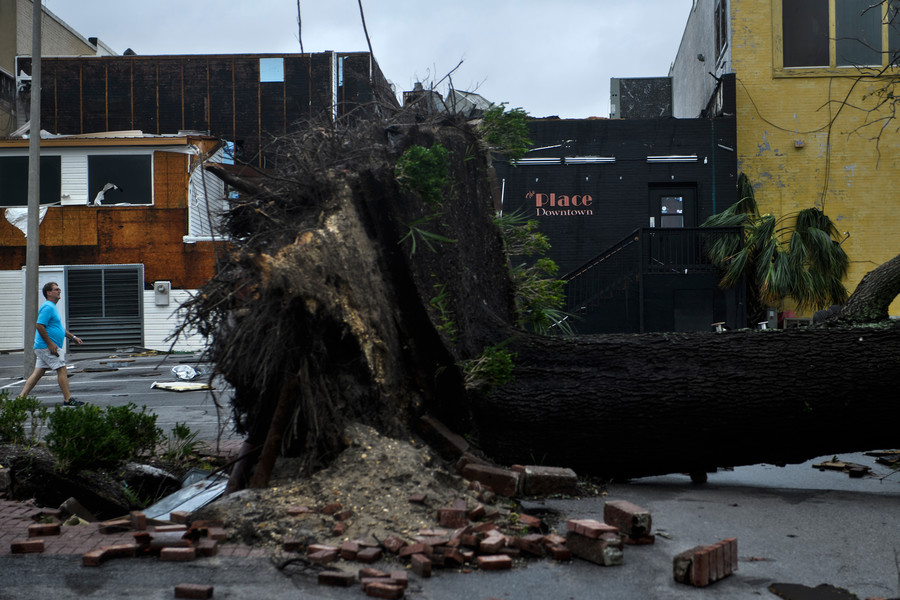 Photos and videos show homes in the town of some 2,000 residents shredded to pieces.
Panama City, some 20 miles (32km) from Mexico Beach, has borne the brunt of the storm, as it downed trees, knocked power lines, tore off roofs, and splintered homes, some of which have collapsed.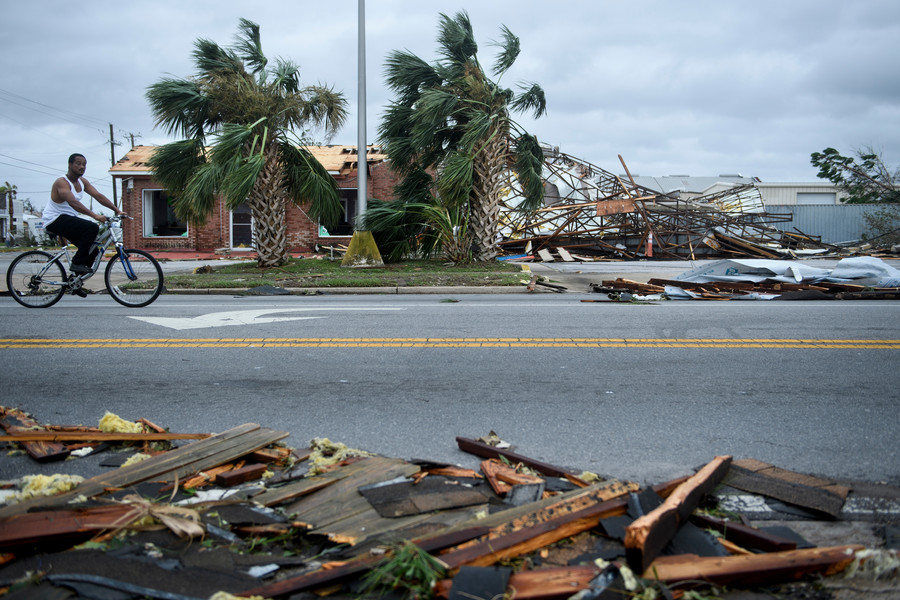 The storm, the most severe to hit the Florida Panhandle in a century, brought flash floods, inundating roads and homes.
More than 300,000 homes and businesses have been affected by power outages in Florida.
At least one person was killed in the storm. The man was trapped by a fallen tree at his home in Greensboro, Gladsden County, police reported. Rescue crews that were responding to the emergency failed to arrive in time to pull him out alive due to roads being blocked by fallen power lines.
As the hurricane, downgraded to a category-3 storm, moved into Alabama and Georgia on Wednesday evening, Florida Governor Rick Scott urged locals to stay inside and off the roads, as rescuers were on their way to the most heavy-hit areas. The state authorities are still assessing the damage.
Residents of Georgia and Alabama have been hit with power blackouts after the hurricane crossed into the southeastern part of the states. Some 125,000 homes were left without power in Georgia and over 52,000 homes in Alabama as of Wednesday evening.
The storm continued on its destructive path, bringing heavy rains and tearing down trees. As it moved further inland, its crushing force subsided.
By 8pm, Michael was weakened to category-1 storm, with wind gusts reaching 90mph (144kph), the National Hurricane Center reported.
Earlier in the day, US President Donald Trump stirred some controversy by refusing to cancel his MAGA rally in Erie, Pennsylvania due to the storm.
"I cannot disappoint the thousands of people that are there – and the thousands that are going," he tweeted.
Departing the @WhiteHouse for Erie, Pennsylvania. I cannot disappoint the thousands of people that are there - and the thousands that are going. I look forward to seeing everyone this evening.

— Donald J. Trump (@realDonaldTrump) October 10, 2018
Like this story? Share it with a friend!