Jury finds Chicago police officer guilty of murder in Laquan McDonald shooting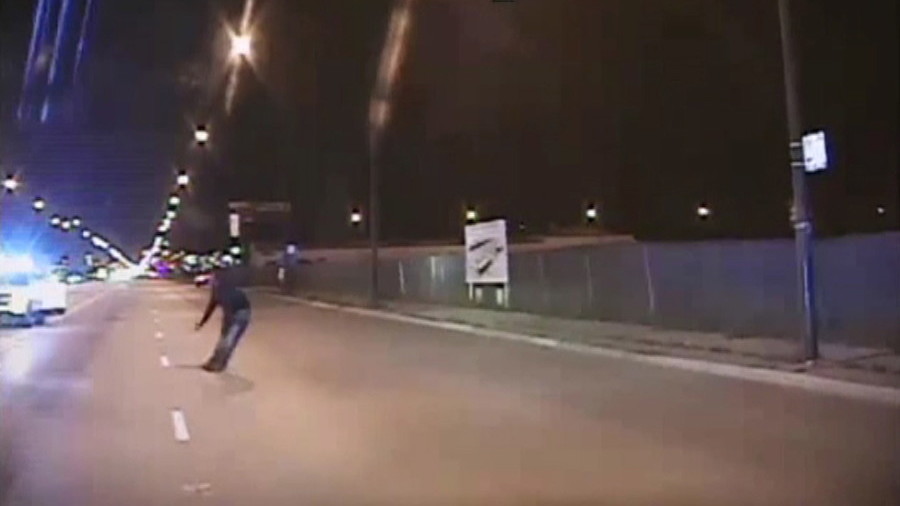 A Chicago jury has found police officer Jason Van Dyke guilty of murder for the fatal 2014 shooting of a black teenager. The shooting ignited widespread protests and fanned racial tensions in the already violent city.
The jury found Van Dyke guilty of second-degree murder, making him the first Chicago police officer to be found guilty of murder while on duty in almost 50 years. Van Dyke was originally charged with first-degree murder, aggravated battery, and official misconduct, for his role in the shooting dead of black teenager Laquan McDonald in 2014.
Van Dyke shot McDonald from ten feet away, after McDonald disobeyed commands to drop the folding knife he was carrying. Van Dyke fired 16 shots at McDonald, with a grand jury adding one count of aggravated battery for each bullet fired. He was found guilty of all 16 counts of aggravated battery, but cleared of official misconduct.
In the aftermath of McDonald's death, three other police officers - including Van Dyke's partner on the night - were charged last year with attempting to cover up the shooting, to which they pleaded not guilty.
The shooting triggered widespread protests in Chicago, a city already struggling with soaring murder rates. A Justice Department investigation carried out in 2016 and 2017 found that the Chicago Police Department routinely used excessive force, often against the city's black and latino communities. Since the report's publication, the city has seen a new police superintendent take charge, and Mayor Rahm Emanuel has announced that he is not seeking re-election. The city's police department has also signed a consent decree agreeing to limit its use of force, but murder rates remain high, and minority communities remain angry.
Black Lives Matter organizer Kofi Ademola told RT last year that to many, the police are considered "a paramilitary occupying force meant to continuously oppress our communities, and that is what we're pushing back and fighting back against."
Anticipating violence in the wake of Friday's verdict, the Chicago Police Department has canceled overtime and placed an additional 4,000 officers on the streets. In addition, the presiding judge had reportedly filled the courtrooom with sheriffs to contain any outbursts when the verdict was announced.
Judge Gaughan says he is going to have enough sheriffs in courtroom when verdict is announced to roundup and arrest anyone from either side who engages in outbursts. Verdict to be read at 1:45 pm CT #VanDykeTrial

— Kevin Gosztola (@kgosztola) October 5, 2018
Van Dyke was taken into custody after the jury read its verdict, and most likely faces a sentence of around 20 years' imprisonment.
Think your friends would be interested? Share this story!
You can share this story on social media: