Argh! America gets a text from Trump, memes ensue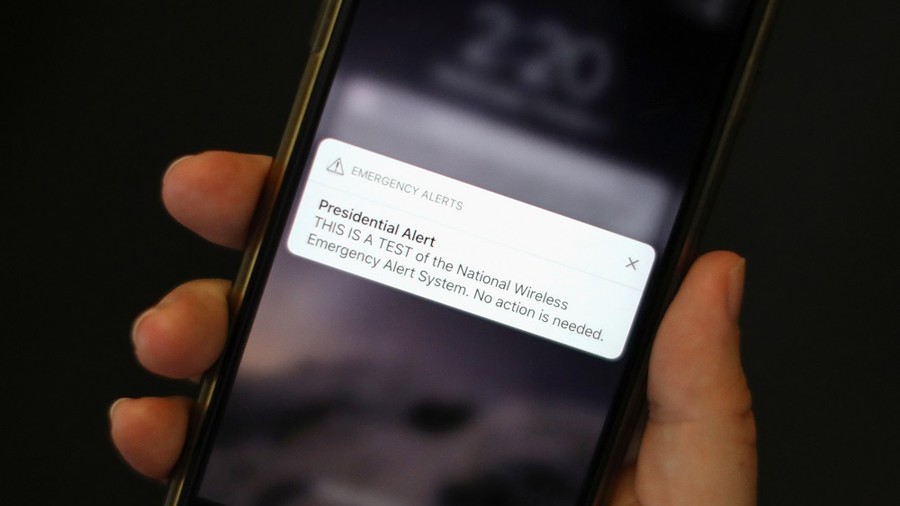 As cell phones across the US went off in a 'Presidential Alert' test, millions of voices cried out in response. Despite the text saying "no action is needed," people did react: with anger, laughter, frustration, and even memes.
Aside from the name, the unavoidable message that came up on everyone's mobile device at 2:18 pm EDT on Wednesday had nothing to do with President Donald Trump. It was the first ever test of a nationwide alert system the Federal Emergency Management Agency (FEMA) intends to use in case of a crisis affecting the entire country.
In the current state of extreme polarization, though, it was inevitable people would take it politically.
There were some who expressed serious concerns about the concept, from fears it could be hacked to seeing in it the spectre of Orwell's Big Brother.
And then, of course, there were memes. Many, many memes.
Like this story? Share it with a friend!
You can share this story on social media: