GoFundMe campaigns for Kavanaugh & Ford rack up over $1.2 million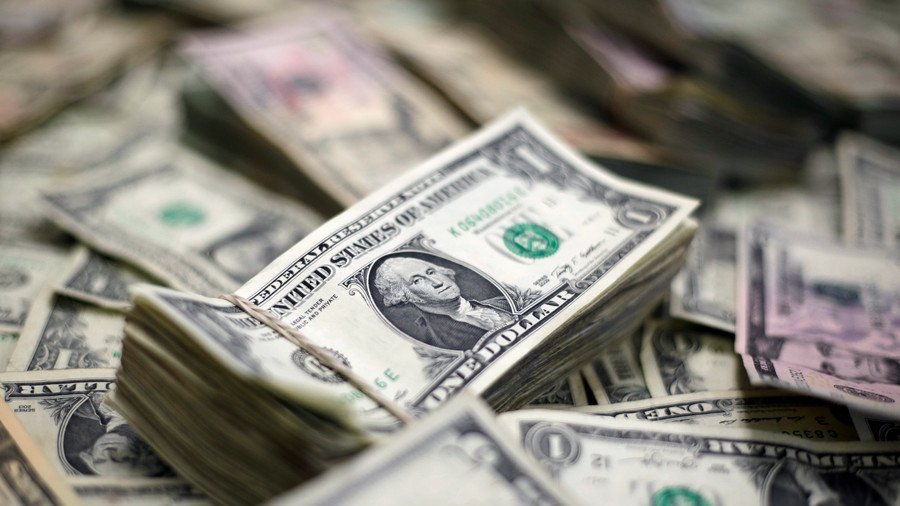 Online fundraising campaigns have raised more than $1.2 million combined for Supreme Court nominee Brett Kavanaugh and Dr. Christine Blasey Ford, the woman who has accused him of sexual assault.
The GoFundMe campaign for Kavanaugh was set up by John Hawkins, the founder of the Right Wing News website, who called Kavanaugh a "good man who has been treated very, very badly." The page has raised more than $531,000 in just eight days and is still accepting donations.
Two separate pages have been set up to raise money for Ford, with one focusing on paying for her security costs, which reached more than $200,000 within nine days — and the other titled 'Help Christine Blasey Ford' raking in more than $520,000 since September 18. Both of the campaigns pages for Ford have now stopped accepting donations.
READ MORE: Burning hatred of Donald Trump motivates many to crowdfund crooks & undesirables
But it turns out that neither Ford nor Kavanaugh appear to be in desperate need of financial aid from the public. Ford lives in a $3.3 million home in Palo Alto, California, and her lawyers have been representing her pro-bono.
Kavanaugh has a salary of $220,600 and lives in a $1.2 million home, but has a mortgage of $865,000 after refinancing twice, according to MarketWatch. If he is confirmed, he will see his salary raised to the $255,300 a Supreme Court associate justice earns, but would still be the "poorest" Supreme Court justice.
A third page has also been set up in an effort to raise funds to "endow an academic chair (professorship) and/or scholarships" to be named after Ford. The page, which has raised more than $28,000 and is still accepting donations, states that the goal is to "recognize [Ford's] personal and professional accomplishments".
Setting up GoFundMe pages for public figures who have suffered real or perceived injustices has become quite trendy in recent months, with the intended beneficiaries often being already very wealthy people. Journalist Glenn Greenwald tweeted that it was a "bizarre activism" of the Trump era which aims to "personally enrich anyone involved in major controversies."
GoFundMe amounts raised for *personal use* by the 2 protagonists in the Supreme Court fight:Brett Kavanaugh: $505,000Christine Blasey Ford: $738,000It's a new, bizarre activism in Trump era to personally enrich anyone involved in major controversies: usually well-off people.

— Glenn Greenwald (@ggreenwald) October 2, 2018
Online fundraising pages have also been set up for former Trump lawyer Michael Cohen, former FBI agent Peter Strzok, former deputy director of the FBI Andrew McCabe, as well as adult film actress Stormy Daniels.
Think your friends would be interested? Share this story!
You can share this story on social media: