Secret Service intercepts 'suspicious' envelope to Trump amid Pentagon 'ricin parcels' scare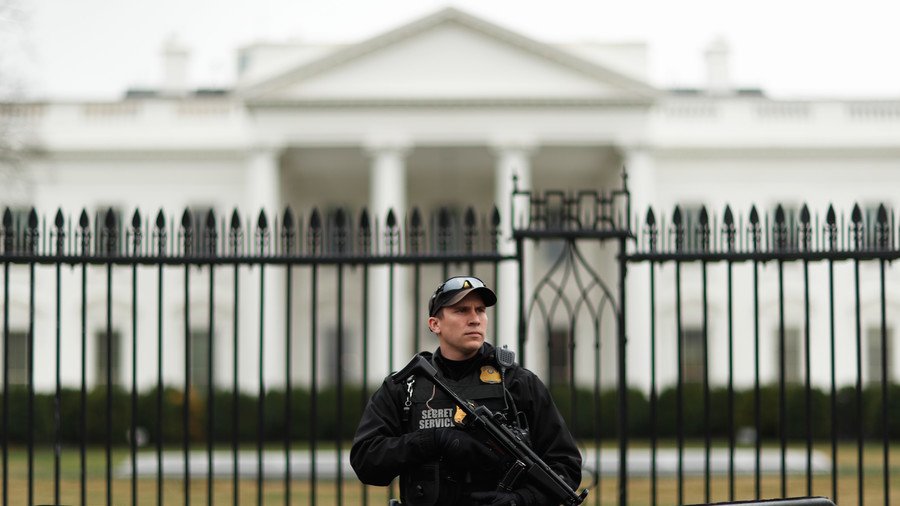 The US Secret Service has confirmed that a "suspicious" envelope was sent to the White House and addressed to President Donald Trump, following reports of two letters testing positive for ricin being intercepted at the Pentagon.
"The envelope was not received at the White House, nor did it ever enter the White House," the Secret Service said on Tuesday afternoon. They offered no further details, adding only that they were "working jointly with our law enforcement partners to fully investigate this matter."
US Secret Service confirm they received suspicious envelope on Monday addressed to Trump. Also Monday, the Pentagon detected two suspicious envelopes suspected of containing ricin (poison) reportedly addressed to Secretary Mattis, Chief of Naval Operations Adm. Richardson pic.twitter.com/VGka8rwm9T

— Kristopher Rivera (@kgrivera) October 2, 2018
Citing a law enforcement source, CNN reported that the letter contained a suspicious substance believed to be ricin, the same toxin detected on Monday in two pieces of mail sent to the Pentagon and addressed to Defense Secretary James Mattis and Chief of Naval Operations Admiral John Richardson. However, that report remains unconfirmed.
A law enforcement source tells @acosta that the substance in the letter addressed to Pres. Trump is suspected to be ricin and said the letters, including those to Trump and the Pentagon, appear to be connected.

— Dianne Gallagher (@DianneG) October 2, 2018
The suspicious letter to Pres Trump was confirmed by @SecretService after letters to DefSec Mattis and CNO Richardson gave a preliminary positive for the poison Ricin. No word if any Ricin detected in letter addressed to @POTUS.

— Mark Knoller (@markknoller) October 2, 2018
Earlier on Tuesday, the Pentagon confirmed that the mail was intercepted on Monday when it tested positive for ricin. The mail facility was quarantined and the FBI invited to investigate.
READ MORE: Parcels sent to Pentagon test positive for ricin - officials
Ricin is a highly toxic substance extracted from castor beans, and has figured prominently as a bioweapon in a number of foiled terrorist plots.
Think your friends would be interested? Share this story!
You can share this story on social media: