Pompeo warns Iran against 'attacks on US facilities' after closing Iraq consulate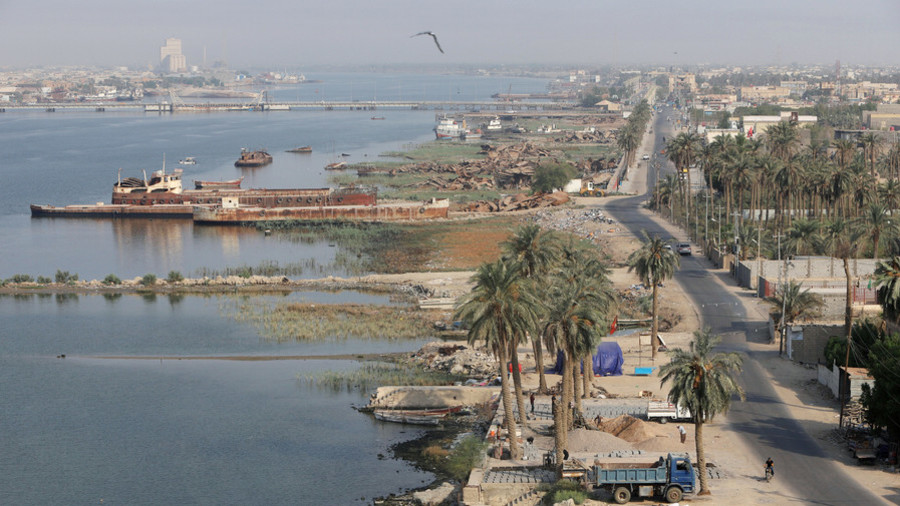 Iran will be held responsible for any harm to Americans in Iraq caused by 'associated militias,' US Secretary of State Mike Pompeo said, announcing the US consulate in Basra will temporarily close for safety reasons.
On Friday, Pompeo ordered a "temporary relocation" of US diplomats and the closure of the consulate in the southern Iraqi city, citing "increasing and specific threats" to their safety.
Pompeo blamed the government of Iran, the Islamic Revolutionary Guard Corps Quds Force, and "militias facilitated by and under the control and direction of" Quds Force commander Qassem Soleimani for "repeated incidents of indirect fire" and threats to the US consulate in Basra and the embassy in Baghdad over the past 24 hours.
The US will hold Iran "directly responsible" for any harm to Americans or US facilities in Iraq and elsewhere, "whether perpetrated by Iranian forces directly or by associated proxy militias," Pompeo said in a statement. "I have made clear that Iran should understand that the US will respond promptly and appropriately to any such attacks."
IRAQ/IRAN/US NEWS: Pompeo statement below says the closure of the US consulate in Basra is due to "increasing and specific threats" to US personnel & facilities in Iraq from Iran, specifically the IRGC, over the last few weeks - including in the last day. pic.twitter.com/VIswLeDQOT

— Kylie Atwood (@kylieatwood) September 28, 2018
Pompeo has had Iran on his mind all week, promoting a State Department report calling Iran an "outlaw regime" and accusing Tehran of "destructive behavior at home and abroad." He also spoke at an event on Tuesday hosted by United Against Nuclear Iran, an advocacy group funded mainly by tycoon Sheldon Adelson.
#Iran's regime violates the basic human rights of its own people. Today, there are over 800 prisoners of conscience. The regime targets journalists and restricts freedom of expression. Watch this video on the injustice of life under Iran's outlaw regime. pic.twitter.com/D2hLiWLzgf

— Secretary Pompeo (@SecPompeo) September 28, 2018
The updated State Department travel advisory for Iraq now says "Do not travel… due to terrorism and armed conflict."
Basra is located in the south of Iraq, on the Shat-al-Arab, the confluence of the Tigris and Euphrates rivers with the Persian Gulf. Local residents are overwhelmingly adherents of the Shia branch of Islam, as are most Iranians.
In the 1980s, the US-backed government of Iraq fought a long and bloody war against Iran that ended in a stalemate. Iran began to gain influence in Iraq, however, following the 2003 US invasion and overthrow of the government in Baghdad.
Like this story? Share it with a friend!
You can share this story on social media: