Crumbling dominance: US aircraft carriers in worst shape in decades - report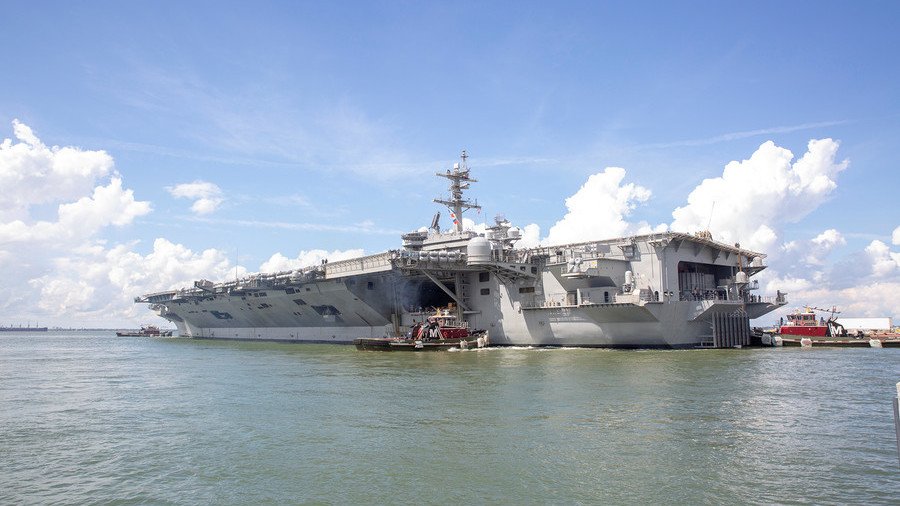 The US Navy's aircraft carriers, a key tool in projection of military power, apparently spend most of their time in the dock for maintenance, not on deployment. They are in their worst shape in decades, a new report has found.
Analysis of deployment data for the past 50 years show that the US Navy currently has fewer carriers than ever, the United States Naval Institute (USNI) reported Wednesday. Only 15 percent of them were committed to operational deployments this year, compared to a 28 percent average for the rest of the era of the War on Terror. For 22 days this summer the Navy did not have a single aircraft carrier group underway anywhere in the world – the longest such gap in the entire 50 years studied.
The report says the Navy faces a significant challenge, as it needs to return its aircraft carrier force into good shape while preserving their global presence at a level that would not compromise US military dominance.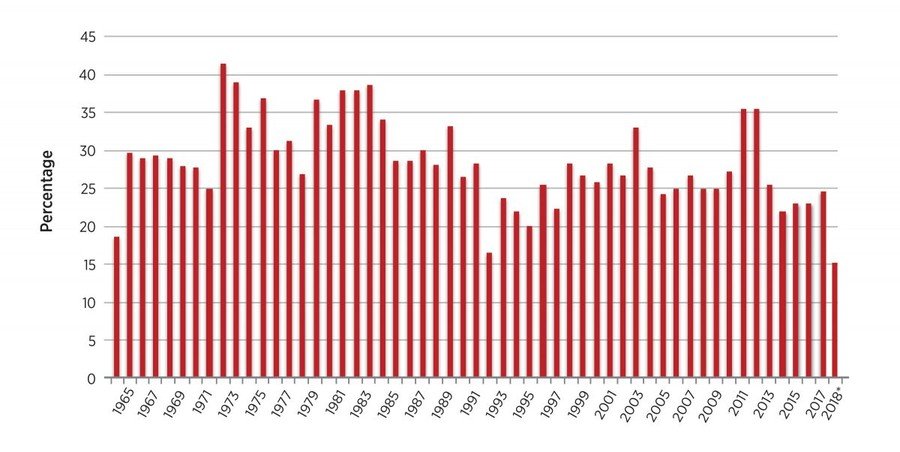 USNI blames overuse during decades of anti-terrorism missions for the current state of affairs. Both the ships and the aircraft have been accumulating needs for maintenance as commanders in charge of wars in Afghanistan and Iraq relied on their support, but the Navy was failing to meet them due to shortage of money and shore infrastructure.
While the US military received a significant budgetary boost under the Trump administration, problems remain with the Navy's four public yards, which are the only ones certified to repair and maintain nuclear-powered military vessels. They suffer from ageing infrastructure and gaps in expertise due to layoffs and retirements during the previous years.

This leads to cost overruns and delays in maintenance that cost the aircraft carriers 1,300 lost operational days for from 2000 to 2016, according to a 2017 Government Accountability Office report. The time is equivalent to seven six-month carrier group deployments. Earlier this month, the Navy announced a 20-year $21-billion plan to get the public yards back on track.
With a reduced availability of aircraft carrier groups, the Navy has to roll back on deployments in some traditional regions like the Persian Gulf. There hasn't been a carrier there since USS Theodore Roosevelt (CVN-71) left in March.
The reduced presence poses a certain problem of perceptions with US allies, former Chief of Naval Operations Admiral Vern Clark told USNI News.
"There's an advocacy component to this, where you have to explain to your allies that your presence and the posture you see day-to-day is going to change," he said. "That's not a reflection of us retreating. It's not a reflection of our lack of credibility, but it's part of our overall strategy. You have to explain the strategy and make it clear to them and they will also need to see the benefit that sometimes they get more presence than they would have in the past."
Subscribe to RT newsletter to get stories the mainstream media won't tell you.
You can share this story on social media: