Trump says China respects him because of his 'very, very large brain'
Published time: 27 Sep, 2018 11:04
Edited time: 28 Sep, 2018 07:43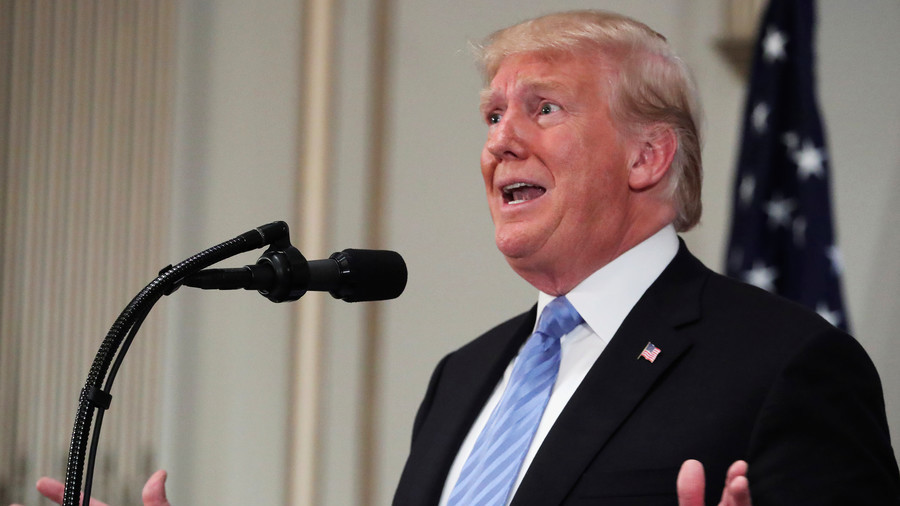 US President Donald Trump has revealed why China has so much "respect" for him – drumroll, please – it's because of his "very, very large brain."
Trump made the audacious claim while discussing fraught US-China relations at a press conference in New York on Wednesday. The president declared that he likes China and believes the feeling is mutual before going on to explain why the nation's president, Xi Jinping, respects him.
"If you look at Mr Pillsbury, the leading authority on China… he was saying that China has total respect for Donald Trump and for Donald Trump's very, very large brain," Trump said, speaking of himself in the third person.
The expert in question was Michael Pillsbury – the director of the Center for Chinese Strategy, a conservative think tank in Washington and author of The Hundred Year Marathon: China's Secret Strategy to Replace America as the Global Superpower.
READ MORE: Trump's greatest hits from the UN press conference
Trump was apparently referring to Pillsbury's interview with Tucker Carlson on Fox News last month, in which he described Trump as "so smart" and said the US leader was "playing three-dimensional chess with China."
Of course, Trump's bragging comment went down a treat on Twitter, leaving many dumbfounded by the president's incredible boast.
Like this story? Share it with a friend!