3D gun pioneer Cody Wilson wanted for sexual assault of a minor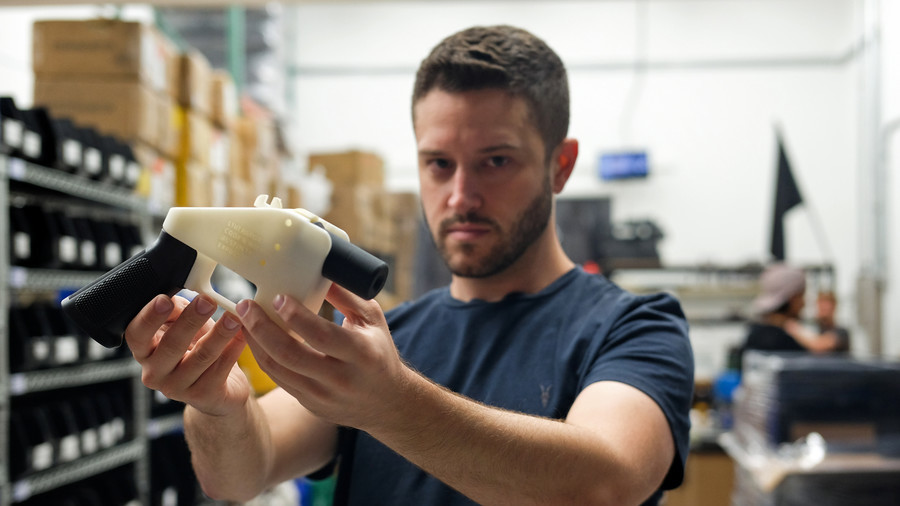 Outspoken gun and speech rights activist Cody Wilson has been charged with sexual assault of a minor he met online using the website SugarDaddyMeet.com. Authorities believe he is currently on the run in Taiwan.
Wilson allegedly met the girl for coffee on August 15 before the two had sex in the Archer Hotel in Austin, Texas, for which he paid the girl $500, according to investigators. Wilson operated a profile on SugarDaddyMeet.com under the handle 'Sanjuro' and reportedly told the girl he was a "big deal," according to the court affidavit. SugarDaddyMeet requires that users be over 18 years of age to register, but police confirmed the girl in the case is, in fact, just 16.
READ MORE: Judge blocks release of 3D-printed gun blueprints hours before public launch
On August 22, the girl went to see a counsellor to whom she described her sexual encounter with Wilson. In the US, counsellors are legally obliged to report sexual assault of minors to the authorities.
"The charge is sexual assault, and the statute says a victim under 17 is considered a child," Commander Troy Officer with Austin Police Department's Organized Crime Unit said.
"My detectives have interviewed and spoken with this victim, and in their opinion if someone mistakes their age, it'd be because she's younger not older." Sexual assault is a second-degree felony, which is punishable by up to 20 years and/or a $10,000 fine.
On September 19, Travis County Magistrate Judge Tamara Needles set bond at $150,000, and ordered Wilson's passport to be surrendered and for arresting to officers to photograph the inside of Wilson's upper legs to document his alleged "uniquely identifiable skin condition."
Wilson's last known location is Taipei, Taiwan; US authorities believe he was tipped off about the impending charge and did not board his return flight. There is currently no extradition treaty in force between Taiwan and the United States, and Taiwanese authorities have not yet received any formal requests from the US in connection with the investigation.
Wilson founded and is director of Defense Distributed, a non-profit organization that develops and publishes open-source plans for 3D-printable gun parts. He was previously named as one of the most dangerous people on the internet, and the world, by Wired magazine.
In 2013, he published plans for the 3D printable, untraceable gun, 'The Liberator,' and the following year, Defense Distributed began selling the 'Ghost Gunner,' an automated milling machine for producing weapons parts, such as the receiver for an AR-15.
Wilson also founded the now-defunct Hatreon, an alternative to the popular crowdfunding platform Patreon, which allowed controversial figures such as neo-Nazis and other extremists to fundraise.
On August 1, Wilson announced that he had won his protracted legal battle with the US State Department and that Defense Distributed was now legally permitted to distribute the blueprints for 3D printed weapon parts online.
In the immediate backlash that followed the legal victory, major lobbying efforts to prevent Wilson from publishing the plans proved effective and a US district judge issued a temporary restraining order, which was later extended, preventing Defense Distributed from publishing the plans; Wilson circumvented the digital ban by selling the plans via snail mail.
When asked if there was any suspicion that the sexual assault charge was a case of entrapment, Commander Officer deferred to the judiciary.
"That's why we have the courtroom and attorneys," Officer said. "Our job is to enforce the law and make an arrest on the front end. We felt we had enough to charge him with and we had the District Attorney and Judge signing off on the affidavit."
RT.com has contacted both the US Marshals Service and Defense Distributed for comment.
Think your friends would be interested? Share this story!