Meatless Mondays: Berkeley City Council to serve vegan-only food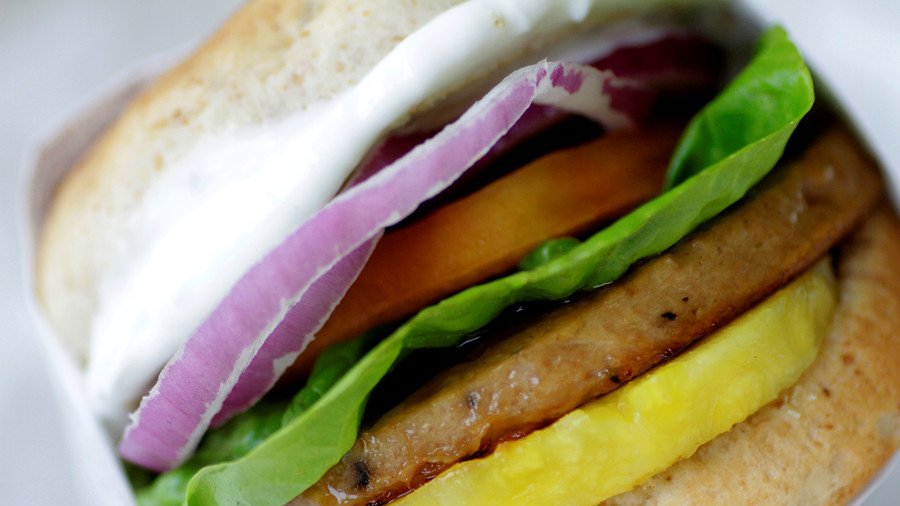 In a push to educate people about meat consumption's environmental impact, only vegan food will be served at city events and meetings on Mondays in Berkeley, California - much to the amusement and derision of social media.
The city is the first to enact such a rule after they passed the "Green Mondays" resolution last week. Berkeley City Council member Kate Harrison was behind the initiative, which she hopes will raise awareness about the negative environmental impacts of eating meat.
"I'm not asking people to give up meat, I'm asking us all to think about what it is that we do every day, how we can reduce our meat consumption," Harrison said to ABC7. "Almost a third of our climate change problem comes from animal husbandry and the meat produced by animals and the pollution produced."
The city is partnering with Green Mondays US, a national group dedicated to promoting plant-based diets as an environmentally-conscious choice. The group is targeting corporations, communities, schools and individuals to join the one-day-per-week initiative.
'Vegan Mondays' coming to Berkeley I'm a second hand vegan. The pig was a vegan and I enjoy pulled pork sandwiches.

— Dusty Rhodes (@dustyrhodes42) September 19, 2018
Berkeley City Council has reportedly not yet decided when Green Mondays will kick off, but plans on launching an awareness campaign by the end of the year.
Despite the fact that the US is the biggest consumer of meat in the world and Americans are set to eat more meat in 2018 than ever before, the reaction on social media to Berkeley's initiative has been mixed.
Listen, I'm all in, let's stop eating meat to satisfy the vegans, let's get rid of electricity, let's get rid of cars, no more planes, no cell phones, Berkeley passes resolution requiring vegan food to be served city events...:https://t.co/XXSMk1eCYf

— Larry Collins (@LarryCo39914497) September 19, 2018
While many praised the council for raising vegan awareness, others took the opportunity to reaffirm their love for meat and criticize the government for attempting to dictate otherwise.
Like this story? Share it with a friend!
You can share this story on social media: