RT America extends programming to daytime with original news show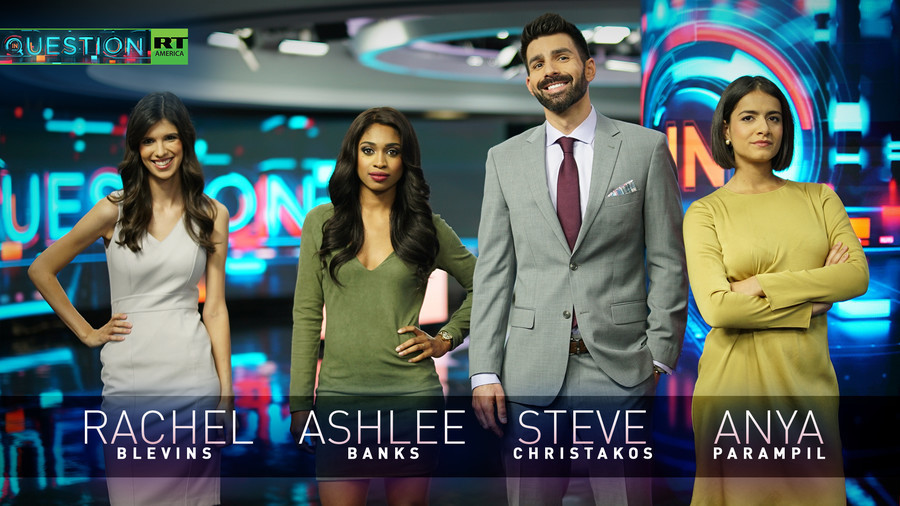 On Wednesday Sept. 19, RT America will premiere "In Question," the channel's first original daytime news program.
With coverage of breaking news, science and technology updates, and sports, 'In Question' will be presented by its dedicated daytime news team and will air daily at 12pm, 1pm, and 2pm EST.
RT America news director Mikhail Solodovnikov explains that what sets the show apart, is that "it is smart television for curious audience."
Give us half an hour and you will learn more about the entire world than after hours of watching any other domestic news show
Anya Parampil, the host of 'In Question,' got her start with RT America in 2014 as a producer and reporter. Since then, she frequently anchored RT America's evening news and co-hosted special events. Parampil has led a number special reports on such subjects as the 2015 Baltimore protests, and reported from the field on breaking news stories throughout the Middle East, Europe, and South Korea. Her outstanding achievement in journalism was recognized at the 2017 New York Film Festivals.
"While 'In Question' will cover all pressing international and US domestic news, it will do so with a special emphasis on social and economic justice. I couldn't be more excited," says Parampil.
"We'll start the day off with fresh highlights!" says Steve Christakos, who will host 'In Question's' daily sports segment that will deliver global sports updates, including the latest from the Kontinental Hockey League, soccer, cycling, boxing and more.­
News correspondent Rachel Blevins adds that "I hope that 'In Question' will become a go-to news resource for viewers who want to step beyond the mainstream media."
You can share this story on social media: