Flood waters leave workers stranded at North Carolina nuclear plant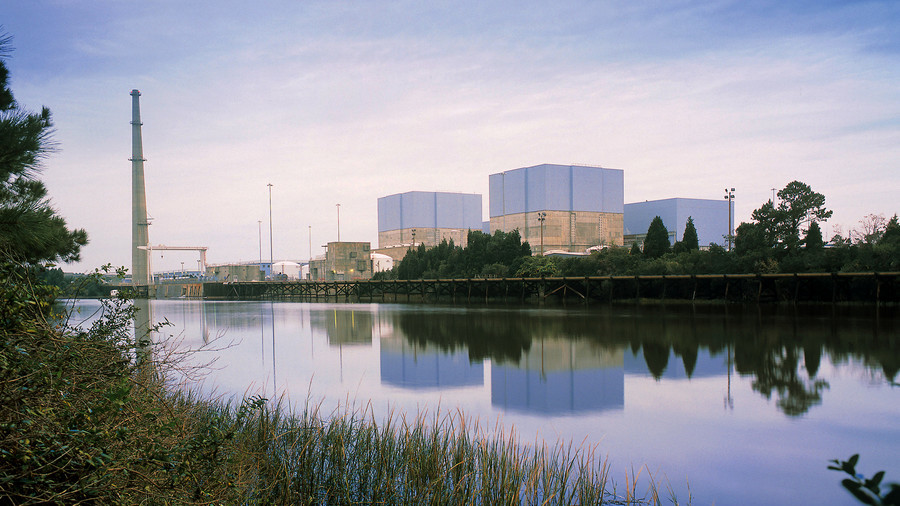 Brunswick nuclear plant in North Carolina declared a state of emergency after flood waters isolated the facility and left 300 workers cut off from the outside world.
The plant is located around 30 miles south of Wilmington, four miles inland from the Atlantic coast. Hurricane Florence pounded North Carolina on Friday, bringing historic amounts of rainfall, destroying buildings, and uprooting trees.
Blocked roads have prevented crews from entering to relieve the staff inside, and would make it impossible for them to leave the 10-mile emergency evacuation zone around the plant if a higher state of emergency were declared, plant staff told the Raleigh News & Observer.
No critical equipment is at risk, and plant staff say that there is currently no threat to public safety. Workers inside received a shipment of food by helicopter on Monday morning, and more is expected by Monday afternoon.
"It's kind of like camping," one said. "Everyone is handling it very well. I haven't heard any complaining."
Amid fears of a Fukushima-type disaster, Charlotte-based Duke Energy, the company that runs the plant, shut down the Brunswick facility two weeks ago, as the storm bore down on the east coast. The plant dates from the 1970s and was designed at a time when engineers underestimated the vulnerability of nuclear plants to natural disasters.
However, the plant weathered the storm, and back-up diesel generators were not needed to operate essential equipment.
Think your friends would be interested? Share this story!
You can share this story on social media: