CIA builds new drone base in Niger, lethal Libya mission may have been launched from it – report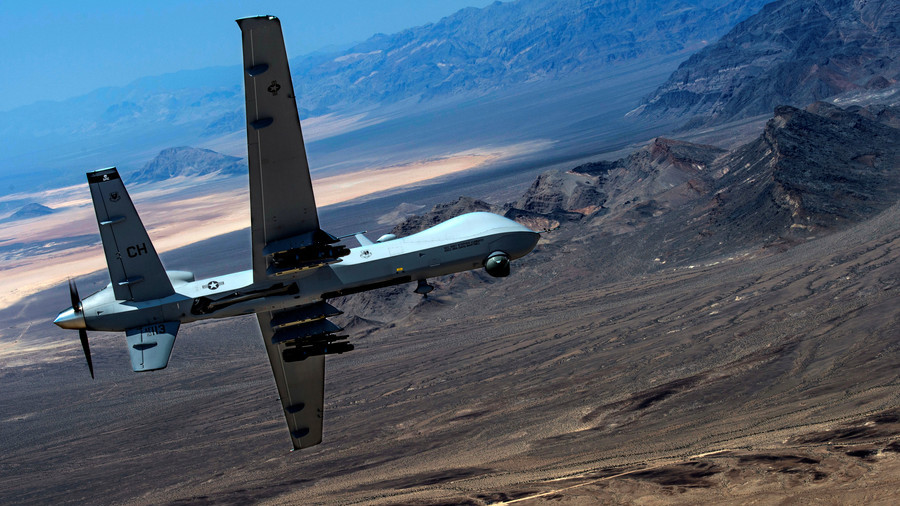 Since February, the CIA have been developing a drone base in a tiny Niger town in the middle of the Sahara desert – which may have already been used to fly a lethal mission in southern Libya, the New York Times reports.
Located in the oasis town of Dirkou, the new base was built next to a civilian airport, growing into a large, wall-protected compound with five defensive positions surrounding the area, according to the newspaper. The rapid development can be seen on satellite images and has been confirmed by a report on the ground.
The base is operated by the CIA, the report said. It should not to be confused with the $110 million base in Agadez, located some 580km (360 miles) west and run by the Pentagon.
Americans who died in Niger: 4American soldiers stationed in Niger: 800Congressional votes on whether or not we should be at war in Niger: 0 https://t.co/EU0W3GAyZL

— Senator Rand Paul (@RandPaul) September 6, 2018
Dirkou's location is close to the border with Libya, the nation that remains fractured after a NATO-backed uprising that toppled strongman Muammar Gaddafi in 2011. The southern desert part of Libya is awash with weapons smugglers and extremists, including Al Qaeda in the Islamic Maghreb, which operates across Algeria, Mali, Niger and Libya.
The US has been attacking suspected jihadists in the area since the last months of the Barack Obama administration, with President Donald Trump continuing the policy. The Pentagon has flown its missions from bases in Sicily and in Niamey, Niger's capital. The Agadez base is expected to start launching lethal missions early next year.
A Niger security official told The NY Times that the Dirkou base was used to launch a drone strike in Ubari, in southern Libya, on July 25. A US official denied this for the report, saying so far it has been used only for reconnaissance missions. But lethal missions would almost certainly come in the near future, the source said.
The NY Times says the base is a sign of a change of policy under Trump, who reversed the Obama-era effort to scale down CIA's lethal drone program in favor of the Pentagon. Mike Pompeo, then-CIA director, reportedly convinced the president the spy agency had been needlessly constrained by his predecessor.
The Dirkou site was apparently subsequently handed over from the Pentagon to the CIA. The military used to operate a base at the town's airport for several months, but didn't fly drone missions from it. The Pentagon also stationed Green Berets in Dirkou at a site separate from the CIA's drone base, but has withdrawn them in the wake of the deadly ambush on US troops in the village of Tongo Tongo in October 2017.
Like this story? Share it with a friend!