Outrage as US cop who killed unarmed black man trains others to 'survive' stress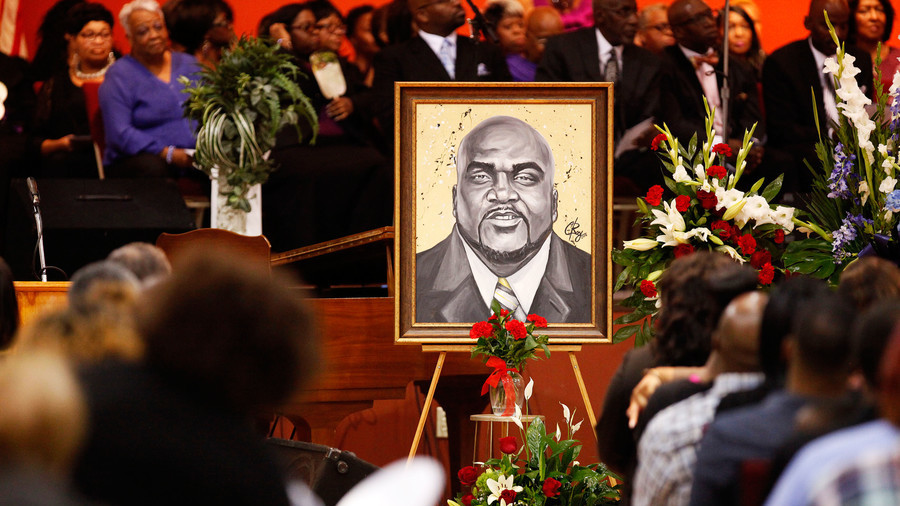 People are protesting over an Oklahoma police officer, who killed an unarmed black man, teaching officers how to cope with stress after 'critical incidents.' RT spoke to the victim's sister who said police should be 'ashamed.'
Betty Shelby, a deputy at the Rogers County Sheriff's Office, Oklahoma, believes her new class 'Surviving the Aftermath of a Critical Incident' will allow her to share the "skills" she used to "cope with stress" after fatally shooting an unarmed black motorist Terence Crutcher in Tulsa in 2016.
Shelby claimed she had fired at Crutcher after he refused to show his hands and reached into his pocket instead. The officer was eventually acquitted of manslaughter, but the victim's family and local activists are angry that she had not only kept her job within the law enforcement but is teaching others.
The sheriff and Tulsa officials "should be ashamed of themselves" for letting Shelby train her colleagues, the victim's sister, Tiffany Crutcher told RT. "The law enforcement should focus on classes that prevent what's going on in the US and that's the killing of unarmed black men. So de-escalation courses are necessary."
The sheriff's office had stood by Shelby's class, insisting that it "does not pertain" to her shooting incident itself and only deals with its aftermath. Protesters argue that Shelby still can't be considered a role model for handling such situations.
"This is a smack in the face of the African American community here," Marq Lewis, founder of the activist platform 'We The People Oklahoma,' told RT. "Why is it that they are parading [this] person around the state and saying that she is their hero, while we have to deal with the aftermath of her killing an unarmed black male?"
Like this story? Share it with a friend!
You can share this story on social media: