'We defeated communist Japan': Fox News host offers irrefutable proof of America's greatness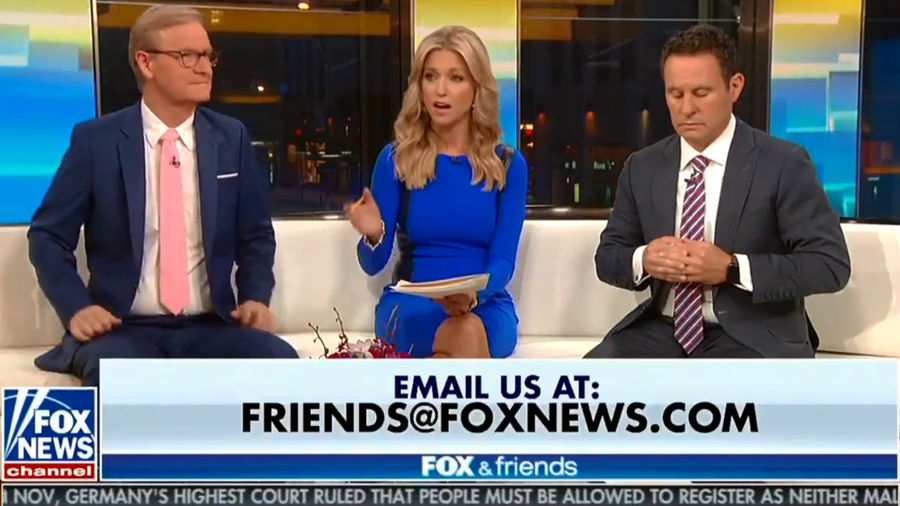 The US victory over "communist Japan" serves as ironclad proof of America's greatness, Fox News host Ainsley Earhardt has argued, laying waste to highly un-American utterances made by New York governor Andrew Cuomo.
The Fox & Friends co-host made her astute observation after Cuomo suggested earlier this week that the US "was never that great," apparently in an attempt to de-bunk President Donald Trump's "Make America Great Again" mantra.
Overcome by patriotic fervour, Earhardt took to the airwaves on Thursday to set the record straight, dropping a devastating atomic word-bomb on the misinformed Democratic governor.
"You know, we defeated communist Japan, radical Islamists. We ask our men and women to go overseas to fight for our country and sacrifice so much for our country so we can be the land of the free, the land of the brave," the host said.
She continued her merciless assault on Cuomo's knavish drivel: "We're the most generous country in all of the world. Yes, we have our faults, but because of this country our world is definitely a better place. We are great."
Surely we all remember where we were on the day when the United States defeated communist Japan. I was just returning from my first trip to Mars, when I heard the news. I looked down upon the flat earth below my gingerbread rocket ship & cheered... https://t.co/kdXf9rCrEz

— Andrew Stroehlein (@astroehlein) August 16, 2018
Japan has never had a communist government. During WWII, the island nation was ruled by a military dictatorship. In a noble attempt to salvage her train-wreck monologue, co-host Steve Doocy delicately corrected Earhardt's fact-deficient proselytizing.
"Yep, [we defeated] communism and Japan, and so many other things, as well," Doocy said.
Like this story? Share it with a friend!
You can share this story on social media: