'Hulking muscled guards': CIA cable gives steamy description of 'enhanced' interrogation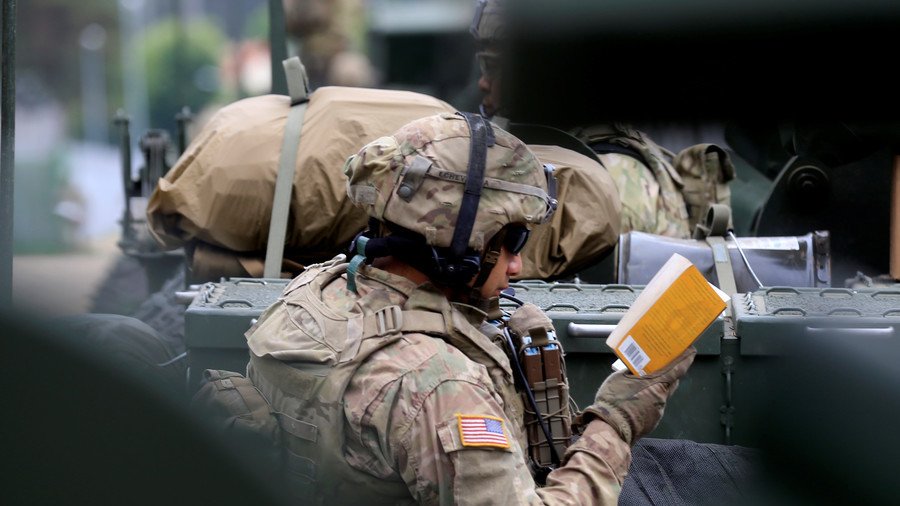 A declassified cable detailing torture at a CIA blacksite in Thailand operated by now-CIA Director Gina Haspel employed hokey language perhaps better suited for an erotic novel – as opposed to documenting the agency's actions.
The bizarre literary work, one of 11 cables obtained under the Freedom of Information Act by the National Security Archive, a research institute at George Washington University, describes a "catlike" linguist and "hulking, heavily muscled guards." Just to be clear: The December 2002 cable details the "enhanced" interrogation of Abd al-Rahim al-Nashiri, a suspected al-Qaeda terrorist – not a scene from '50 Shades of Grey.'
"HVTI and linguist ... strode, catlike, into the well-lit confines of the cell at 0902 hrs... deftly removed the subject's black hood with a swipe, paused, and in a deep, measured voice said that subject – having 'calmed down' after his (staged) run-in with his hulking, heavily muscled guards the previous day – should reveal what subject had done to vex his guards to the point of rage," the titillating CIA cable, documenting the daily shenanigans at a secret torture dungeon, reads.
"Subject, blinking in the fluorescent light, did a few characteristically flicks of his tongue, reacquired his nervous tick, and in a frail, squeaky voice, replied: 'Nothing.'"
The report "marked a descent into language right out of spy novels or the 'Shades of Grey' series to describe potentially criminal behavior by CIA employees," the National Security Archive noted in its annotation of the declassified cable.
While it's not clear who authored this delicious morsel of purple prose, it's likely that Haspel – believed to have been chief of base at the time – read and signed off on the cable before it was dispatched.
Haspel's nomination to head the CIA was opposed by human rights groups and lawmakers who argued that her involvement in the CIA's clandestine torture program disqualified her from leading the agency. Dubbed the "torture queen" and "bloody Gina" by US media outlets, Haspel vowed that the CIA would not engage in torture under her watch – although declined to describe such techniques as "immoral."
During her contentious nomination hearing, Haspel argued that torture had provided "valuable intelligence," but the de-classified cables reveal that al-Nashiri had provided "no actionable information." He is currently being held at the military prison at Guantanamo Bay, Cuba, nearly 16 years after he was captured in October 2002, in the United Arab Emirates.
Like this story? Share it with a friend!
You can share this story on social media: