Omarosa's tape from inside the Situation Room fuels massive freakout over security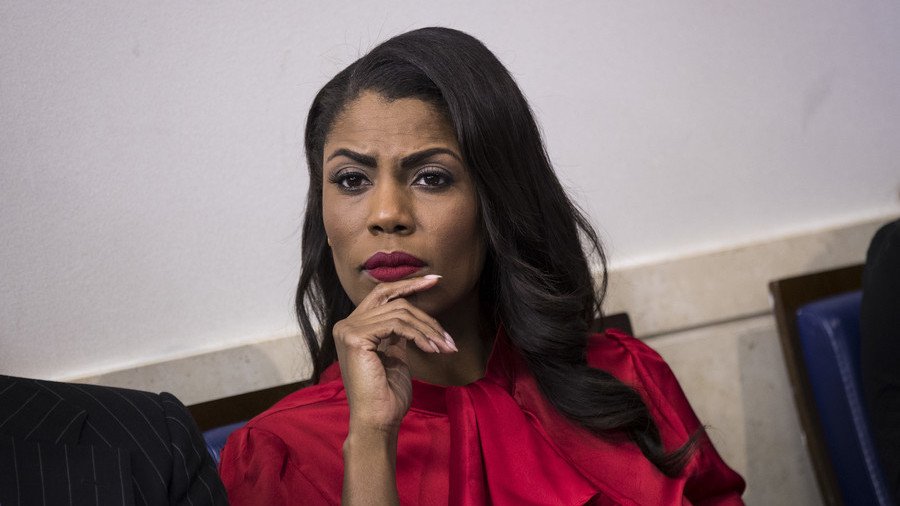 Former White House aide Omarosa Onee Manigault-Newman has unleashed a collective freak-out on Twitter after she revealed she recorded a conversation with chief of staff John Kelly from inside the White House Situation Room.
Omarosa made the shock revelation on NBC's 'Meet the Press' Sunday, where a clip of the covert recording was played. It features Kelly telling Omarosa her departure from the White House could be a friendly one.
Omarosa met the president on The Apprentice and campaigned for Trump before joining the White House as an advisor. Since leaving the White House in December, she has penned a book, which she is currently promoting.
Many on social media were aghast at the thought of someone being able to record in the secure Situation Room.
The Situation Room is a secure conference room located in the basement of the White House, where people are required to leave their electronic devices outside before entering. It is run by the National Security Council and contains secure communications equipment which the president uses to communicate with the military and receive intelligence. Sensitive phone calls with world leaders also take place inside.
The room has sensors to detect cellular signals and bugs. There is a lead-lined box for communications devices at the reception area.
The revelation sparked fears that others may have been able to record sensitive conversations inside the room, with the Russia scare popping up in the conversation.
You can share this story on social media: