Graphic video of Thurman Blevins shooting that sparked mass protests is released by police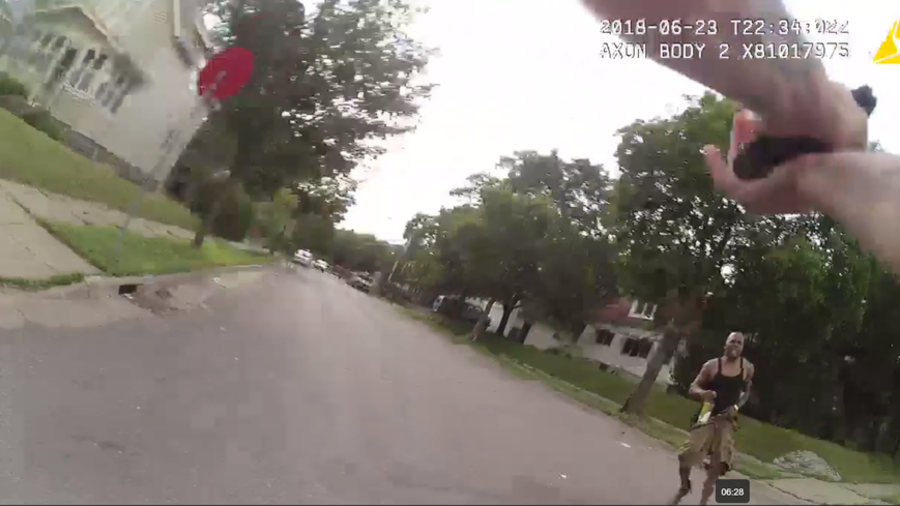 Body camera footage has been made public, which shows the chasing of and the shots that killed Thurman Blevins, an African American whose death in June led to mass protests in Minneapolis.
The video shows two officers, Justin Schmidt and Ryan Kelly, driving in a car as they were responding to a 911 call about a man firing a gun into the air in the northern part of the city.
WARNING:Graphic footage
The officers pull up to the curb and the footage shows a woman with a child in a stroller and Blevins. One of the policeman is heard saying "He's got a gun!"
On seeing officers, Blevins jumps and starts running. What ensued was less than a minute of a frantic chase around the neighborhood with officers yelling "stop" and urging the suspect to "put your hands up!"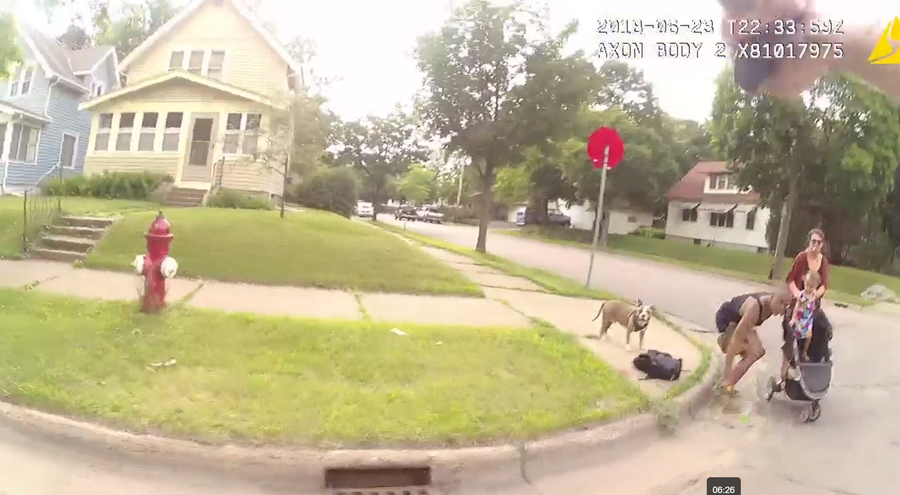 Blevins is seen in the video with an object in his hands that may look like a gun. As he runs he yells back, "I didn't do nothing bro,"″Please don't shoot" and "Leave me alone."
Shots are fired and Blevins falls on the ground. The autopsy showed he was shot multiple times as both Kelly and Schmidt fired their weapons.
Blevins' death sparked protests in Minneapolis and calls for the body cam footage to be released. Many have questioned the justification of the shooting. The investigation is still underway.
Several high-profile incidents involving police shootings have occurred in Minneapolis, leading to mass protests. These include the killing of 24-year-old Jamar Clark in November 2015, for which the officers were not charged, and the shooting of 40-year-old Justine Ruszczyk Damond. The trial is pending for the officer involved in her case.
Like this story? Share it with a friend!
You can share this story on social media: