'I wrote it': US waiter who played victim of racist note admits whole thing was a hoax
Published time: 24 Jul, 2018 14:41
Edited time: 25 Jul, 2018 08:05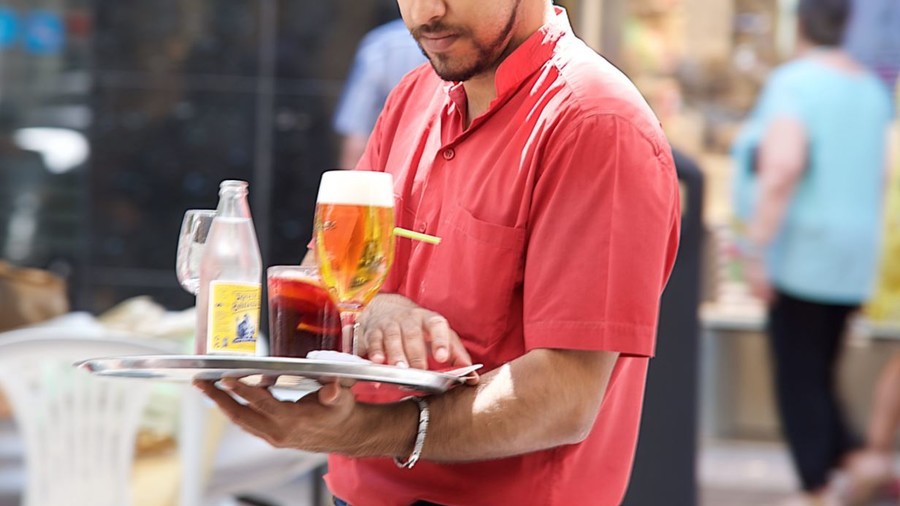 A waiter who served up a steaming, hot bowl of lies has admitted to the public that claims about a customer leaving him a racist note at work were fabricated. Khalil Cavil, 20, has now admitted that he wrote the note himself.
Cavil, who is a black Christian, found himself launched into the national spotlight after he shared a picture of a receipt on Facebook, which displayed no tip and "We don't tip terrorist" written across the top. His name – Khalil, which is of Arabic origin – was circled. The photo of the receipt showed the note written on the $108 bill. Cavil's employer, the Saltgrass Steak House, swiftly issued a life ban to the seemingly racist customer.
A few nights ago in Dallas, Texas Khalil Cavil had "we don't tip terrorist" written by a racist customer on his receipt. Khalil was subjected to hate speech because of the color of his skin. We must stop the Islamophobia & xenophobia. Share Khalil's story. pic.twitter.com/XKFCFaktTg

— Simar (@sahluwal) July 19, 2018
Saltgrass' Chief Operating Officer Terry Turney said in a statement following the July 14 incident that the steakhouse will "stand by and support our employee," adding that "racism of any form is unacceptable, and we have banned this customer from returning to our establishment."
On Monday, however, Texan newspaper the Odessa American revealed in an interview with Cavil that the racist note was a sham. "I did write it," Cavil told the paper, without explaining why. "I don't have an explanation. I made a mistake. There is no excuse for what I did," he added.
Cavil said he admitted the lie to Saltgrass on Sunday, describing it as "the first step into making it right." He said that he did not know the customer who he accused of racism, and the customer has not been identified publicly. "I'm sorry. I deeply made a huge, big mistake. And I'm in the process of getting the help that I need," Cavil said. He is no longer employed at Saltgrass, however, steakhouse representatives have declined to reveal how they discovered that the he story was false.
Cavil's comments came shortly after a press release from his now former place of work, the Saltgrass Steak House, which initially revealed the hoax to the public. The statement confirmed that the 20-year old lied about receiving the note on July 14.
Terry Turney from Saltgrass also said that "after further investigation, we have learned that our employee fabricated the entire story. The customer has been contacted and invited back to our restaurant to dine on us. Racism of any form is intolerable, and we will always act swiftly should it occur in any of our establishments.
"Falsely accusing someone of racism is equally disturbing," he added.
Cavil's Facebook post had more than 15,000 shares before it was deleted.
In an outpouring of support for the 20-year old following the apparently racist note on the receipt, nearly $1,000 was donated to help Cavil with college expenses. He is now in the process of returning the donations.
Like this story? Share it with a friend!