Trevor Noah defends 'Africa won' World Cup joke after French ambassador's backlash
Published time: 20 Jul, 2018 16:54
Edited time: 23 Jul, 2018 11:00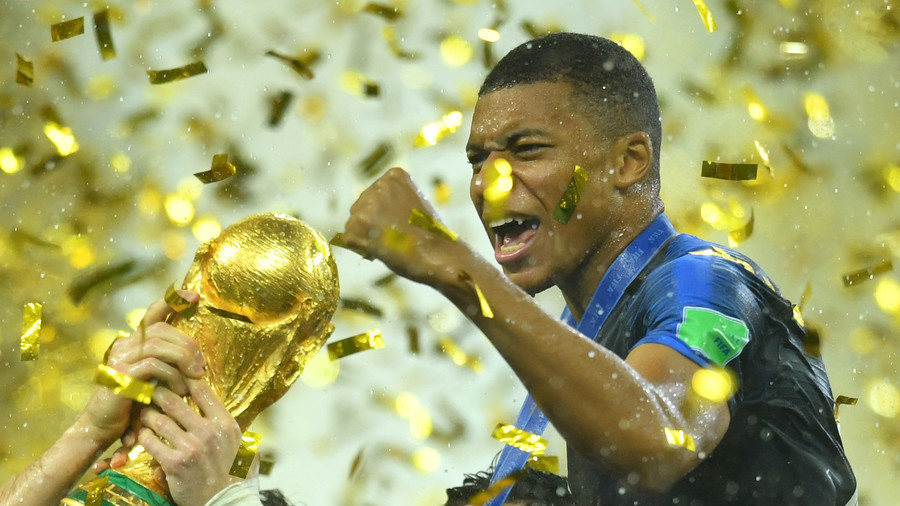 Comedian Trevor Noah defended his joke that Africa, not France, won the World Cup after the French ambassador penned a letter of complaint. Noah's response further fuelled debate on racial identity in France and the US.
"Yes. Yes. Africa won the World Cup! Africa won the World Cup!" the South African comedian said on the 'Daily Show' last week. "I get it, they have to say it's the French team, but look at those guys. You don't get that tan by hanging out in the South of France, my friends."
French Ambassador Gerard Araud wrote a letter to Noah in response, saying his joke about France's team being African was "denying their Frenchness," and "legitimizes the ideology which claims whiteness as the only definition of being French."
Noah read parts of the letter on his show, some of it in a French accent, and took issue with Araud's claim that the team reflected France's diversity. Noah said he was sorry to say that it was more to do with France's colonialism than its diversity.
Araud also took a swipe at the US in his letter, saying that unlike the States, "France does not refer to its citizens based on their race, religion or origin. To us there is no hyphenated identity."
Noah said Africans around the world celebrated the number of "Africans" playing in the World Cup, saying, "Look at these Africans who can become French," which he explained was "a celebration of that achievement."
Noah wondered, "Why can't they be both?" despite the fact that his original joke implied the players were African instead of French. He went on to claim the French ambassador was arguing that you can't be both French and African, as in order to be French, you have to erase everything that is African.
A number of sports stars have voiced their displeasure at being called African and not French.
Noah's joke and subsequent explanation sparked debate on social media. Some commenters, such as French athletes, sided with the French ambassador, even accusing Noah of being racist, while others defended Noah's joke for being good natured and questioned why black American athletes aren't referred to as African teams.
Think your friends would be interested? Share this story!