Trump: No, Russia isn't targeting US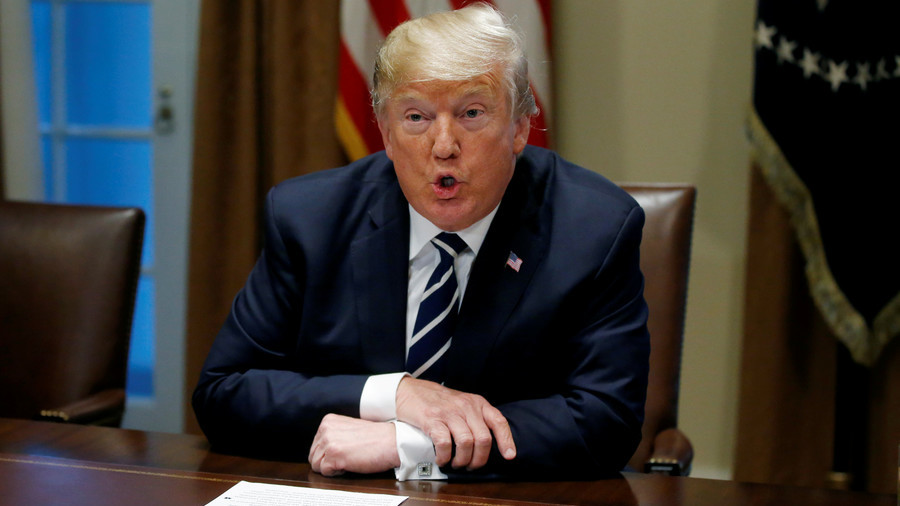 US President Donald Trump has said Russia is not targeting the US and reiterated that nobody has been as tough on Moscow as he has.
Speaking following a Wednesday cabinet meeting, Trump shook his head and said "no" when asked by a reporter if Russia was still targeting the US.
(The White House later gave a radically different intepretation of the entire incident.)
"There's been no president ever as tough as I have been on Russia," he said adding that Putin "knows it better than the media."
Trump also said that his recent trip to Europe created "greater peace and security for the entire world" and called it a "tremendous success" which would "play out over a number of years".
Trump's belief that Russia is not targeting the US contradicts assessments from US intelligence agencies that Moscow is still meddling in US domestic affairs.
On Tuesday, Trump backtracked from comments he made during a press conference with Putin in Helsinki during which he said he saw no reason why Russia would have interfered in the 2016 election. Following widespread outrage over the fact that Trump had appeared to side with Putin over US intelligence, Trump walked back the comments, saying he misspoke and meant to say he saw no reason why Russia "wouldn't" have interfered.