Imposter 'Saudi prince' caught after eating pork during $50,000 scam
Published time: 11 Jul, 2018 18:55
Edited time: 12 Jul, 2018 13:13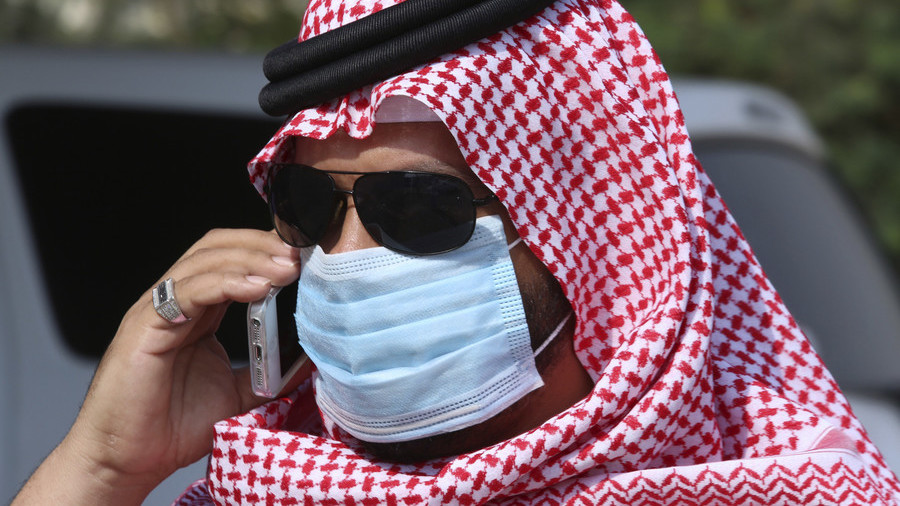 A con artist who defrauded his victims of millions of dollars while posing as a Saudi prince got caught after a Miami hotelier noticed the supposedly devout Muslim royal was eating pork during their meetings.
Anthony Gignac, a Colombian-born scammer known for targeting super-rich real estate developers, worked under the alias 'Sultan Bin Khalid Al-Saud' as he finagled gifts worth around $50,000 from Jeffrey Soffer, the owner of the iconic Fontainebleau resort hotel on Miami Beach. Soffer was negotiating with the fictional prince and his co-conspirators over a deal to buy 30 percent of his hotel in return for a $440million investment, according to the Miami Herald.
READ MORE: Richard Branson nearly lost £4mn to con-artist posing as Defense Secretary Michael Fallon
During their months-long negotiations, the 47-year-old Gignac stayed in the hotel and was known to drive expensive cars fitted with diplomatic plates around Miami Beach, the paper reported. He had apparently bought the plates off eBay.
Gignac is also said to have flown Soffer to Aspen on a private jet in August last year to talk over the supposed deal. Once there, Soffer gave the fraudster a gift of a Cartier bracelet worth tens of thousands of dollars. It is alleged that Soffer only handed over the gift after it was demanded by one of Gignac's representatives "because the honor of the sultan had been questioned."
The ruse came undone when Gignac was seen chowing down on pork during meals, delicacies that should be against the religion of a devout Muslim prince. Soffer then alerted the FBI who conducted their own investigation into Gignac. He was arrested in November last year after being caught travelling from London to New York with a passport under a different name.
It is thought that Soffer is just one of 24 victims of Gignac's scam, which he conducted on and off for more than 20 years. He even documented his adventures on Instagram. The account heavily features pictures of Gignac's dog, 'Foxy', as well as his jewelry, clothes and trips to European hotels.
READ MORE: Con artist charged with hate crime for targeting elderly Chinese immigrants in 'blessing scam'
The con man pleaded guilty to impersonating a foreign government official, identity theft and fraud in November. He is currently at a Miami detention center, awaiting his sentencing next month.
Think your friends would be interested? Share this story!