3rd grade teacher charged after trying to hypnotize pupils & forcing them to perform puppet shows
Published time: 2 Jul, 2018 16:14
Edited time: 3 Jul, 2018 08:24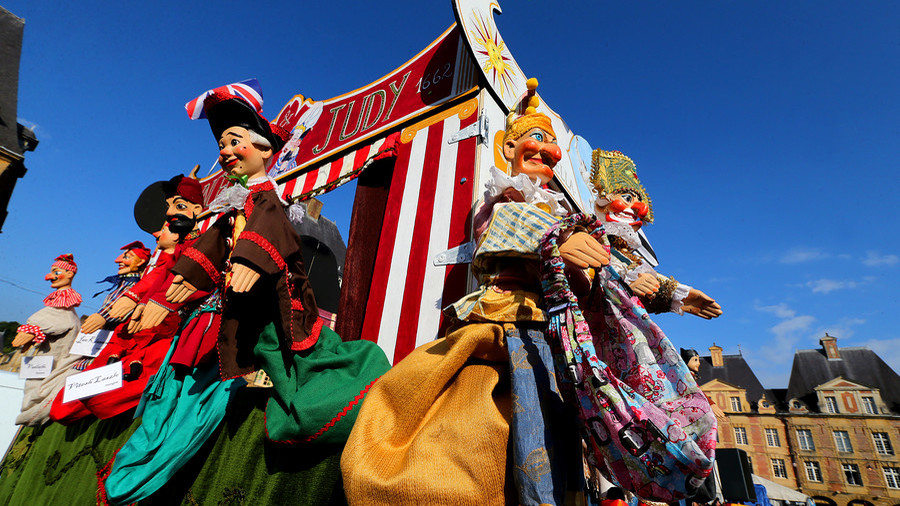 An elementary school teacher is facing numerous charges after trying to hypnotize students, making them perform puppet shows he recorded, and forcing them to call him "master." He is also charged with sexual assault.
James William Mentzer, a third grade teacher at East Hanover Elementary School in Grantville, Pennsylvania, had a unique style of 'teaching' – one that landed him multiple charges, including institutional sexual assault, unlawful contact with a minor, indecent assault, and five counts of corruption of minors.
A police investigation into the 39-year-old began on February 16, when school officials notified police about suspected contact between Mentzer and five students, according to a criminal complaint cited by Fox 43.
Authorities found that Mentzer requested students to come to his class from another class or from recess on separate occasions to record videos of them reading, for a project that was not school sanctioned or part of any lesson plan. He also reportedly had some of the students perform a puppet show, and tried to hypnotize them with a necklace.
When Mentzer was deciding which students to call into his classroom, he zeroed in on classes being taught by substitute teachers. He had them recite an "oath" in which they were told to call the teacher "master" and agree to obey him, according to police. Mentzer referred to his actions as being part of a "master plan."
In one case cited by Fox 43, a female student was reportedly taken to Mentzer's classroom to "help" with something. He then had her read passages about "communities" while acting out the words with a giraffe puppet. When the girl did not read as the giraffe, the teacher would get angry and yell at her.
Mentzer rubbed the same student's leg, from her knee to her groin area, and refused to stop when she asked him to. He would also rub her arm, reportedly telling her to look around the room in an attempt to distract her, the victim told police.
A second female victim said she was made to read the same text and act out the words with a pig puppet. As she did this, Mentzer reportedly recited his own lines while acting with the giraffe puppet.
Yet another female victim recalled being taken to Mentzer's classroom to repeat the oath of "I will obey you, master." Mentzer then swung a necklace in front of her eyes in an attempt to hypnotize her, telling the girl to follow its movement. She was given a crown to wear, along with a wand and a stuffed animal to hold.
All of the victims were between the ages of 8 and 11, according to AP. Two of the students also reported Mentzer's behavior to their parents, who contacted the school, though it is unclear whether those complaints are what initially prompted school staff to contact authorities.
Police have not seen the recordings filmed by Mentzer, as the teacher reportedly could not produce them, saying they didn't work.
In a statement last week, the school said that Mentzer "remains on leave pending the outcome of legal proceedings against him."
Like this story? Share it with a friend!