Major oil spill spreads across Iowa floodwaters, forcing evacuations after train derails (VIDEO)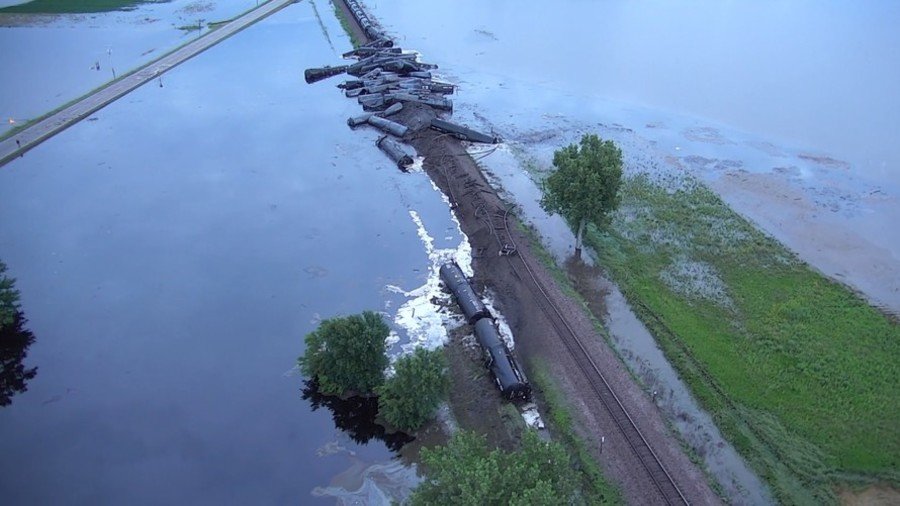 Drone footage released by authorities in Iowa shows oil spreading across flooded fields following a devastating train derailment. Dozens of damaged cars are seen piled on the broken train tracks near the Rock River.
The 33-car freight train carrying oil from Alberta, Canada, derailed on Friday morning near Doon in Lyon County, Iowa. The BNSF Railway Company has not revealed how much oil the tankers were carrying, and said it doesn't know how much oil has leaked, but that a clean-up is underway.
Some of the cars soon began leaking crude oil into the Little Rock River floodwaters, prompting an evacuation of nearby houses and sparking fears of drinking water contamination. A number of towns downriver from the spill take their drinking water from nearby wells. Within hours, the oil had spread five miles downriver.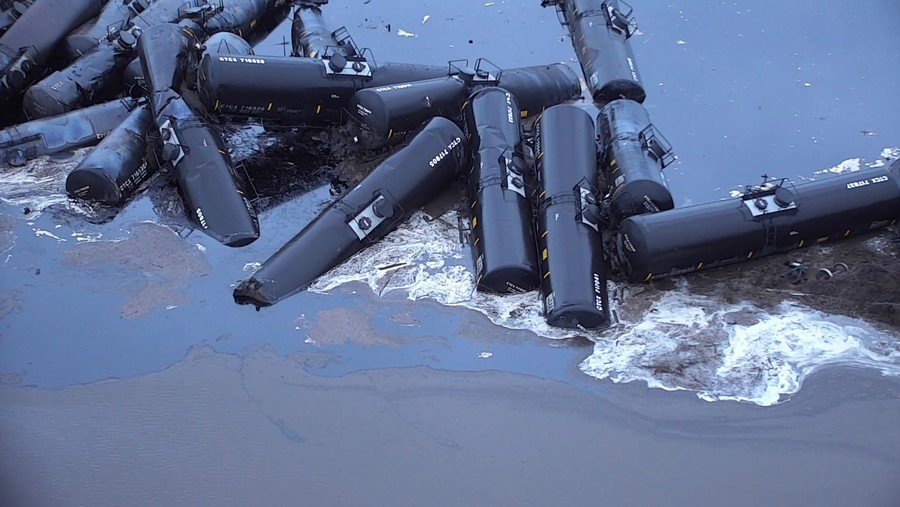 Officials say they don't know what caused the train to go off the rails, although a local, Jacob Faber, told the Des Moines Register that there was water on the train tracks.
Like this story? Share it with a friend!
You can share this story on social media: