Trump adviser apologizes for saying 'special place in hell' for Trudeau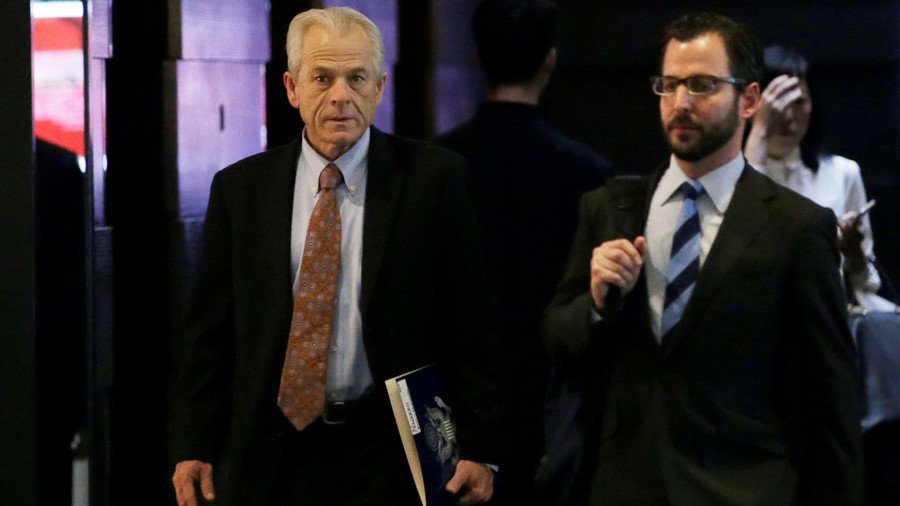 Peter Navarro, a trade adviser to US President Donald Trump, apologized for saying there is a "special place in hell" for Justin Trudeau, after the Canadian Prime Minister engaged in what Navarro called "bad faith diplomacy."
"Let me correct a mistake I made," Navarro said. "In conveying that message I used language that was inappropriate and basically lost the power of that message. I own that, that was my mistake, my words."
Navarro on his @JustinTrudeau comments: says his job last Sunday was to send a signal of strength. "In conveying that message I used language that was inappropriate and basically lost the power of that message. I own that, that was my mistake, my words." #WSJCFO

— CFO Journal (@CFOJournal) June 12, 2018
Navarro made his apology on Tuesday while speaking at the Wall Street Journal's CFO conference, an annual meeting of the newspaper's editors and chief financial officers from some of the world's most influential companies.
"There's a special place in hell for any foreign leader that engages in bad faith diplomacy with President Donald J. Trump and then tries to stab him in the back on the way out the door," Navarro had said on Sunday, claiming that his words reflected the general sentiment of the Trump administration following a tense G7 summit in Quebec.
Instead of telling Trump directly, Trudeau waited until the President was departing the summit, then told reporters in a news conference that he intended to press ahead with retaliatory tariffs against US products, declaring that Canada "will not be pushed around."
President Trump responded with a tweet calling Trudeau "very dishonest and weak" and followed up by saying the US would not endorse the G7 communique, a document signed by the seven leaders underlining their commitment to free and open trade.
PM Justin Trudeau of Canada acted so meek and mild during our @G7 meetings only to give a news conference after I left saying that, "US Tariffs were kind of insulting" and he "will not be pushed around." Very dishonest & weak. Our Tariffs are in response to his of 270% on dairy!

— Donald J. Trump (@realDonaldTrump) June 9, 2018
Speaking at the WSJ CFO conference, Navarro also had harsh words for China, which he described as engaging in "economic aggression" against the US. Known for his hardline stance on China, Navarro said that while it is not the US' job to change other countries' behaviour, the Trump administration would "defend ourselves" against Chinese trade policies.
The Trump administration's 'America first' trade policy is unlikely to find many fans at the CFO conference. A WSJ poll found that 58 percent of the executives gathered believed that US trade policy is heading in the wrong direction.
You can share this story on social media: