Trump isn't allowed watch porn in the White House - MSNBC host claims
Published time: 7 Jun, 2018 18:17
Edited time: 17 Aug, 2018 12:50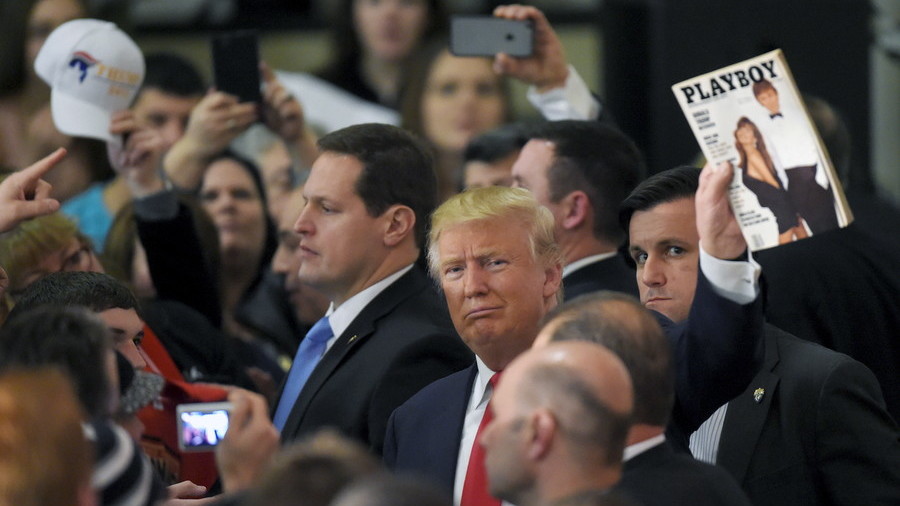 President Donald Trump is upset that he is not allowed watch porn in the White House, MSNBC host Mika Brzezinski alleges.
"I know someone who spoke to Donald Trump recently about life in the White House, and Donald Trump's biggest complaint was that he's not allowed to watch porn in the White House," Brzezinski said. "So, there you go. There's a little bit of news for you. He's upset that he can't watch porn in the White House."
Brzezinski made the controversial comments on 'MSNBC Live' on Thursday, where she appeared as a guest to discuss comments that Trump's attorney Rudy Giuliani made about adult film star Stormy Daniels' lack of credibility in light of her career and appearance.
"The hypocrisy is astounding," Brzezinski said before sharing her allegation about Trump. Brzezinski and her co-host, Joe Scarborough, used to be friends with the president, so it is possible she has insider information about his porn habits. Trump once appeared in a Playboy soft porn movie in 2000, and in 2003 he told Howard Stern that he watched Paris Hilton's sex tape with his wife, Melania.
Brzezinski took issue with Giuliani's comment that he didn't respect Daniels because she is a porn star. Daniels alleges she was paid $130,000 by Trump's lawyer Michael Cohen to ensure she didn't reveal that she slept with the now-president back in 2006.
"I don't respect a porn star the way I respect a career woman or a woman of substance or a woman who… isn't going to sell her body for sexual exploitation," he said.
The MSNBC host called Giuliani a "pig," saying his comments "made my blood boil."
"This is not the America that you and I have been trying to pave the way for women for. We have a long way to go for women knowing their value. The president and his attorney have taken us back, like decades," she said.
She later called on women to "speak up against out misogynistic prez & his despicable lawyer Rudy," on Twitter.
Like this story? Share it with a friend!