Rudy Giuliani gets booed during birthday wishes at Yankee Stadium (VIDEO)
Published time: 29 May, 2018 23:06
Edited time: 30 May, 2018 08:29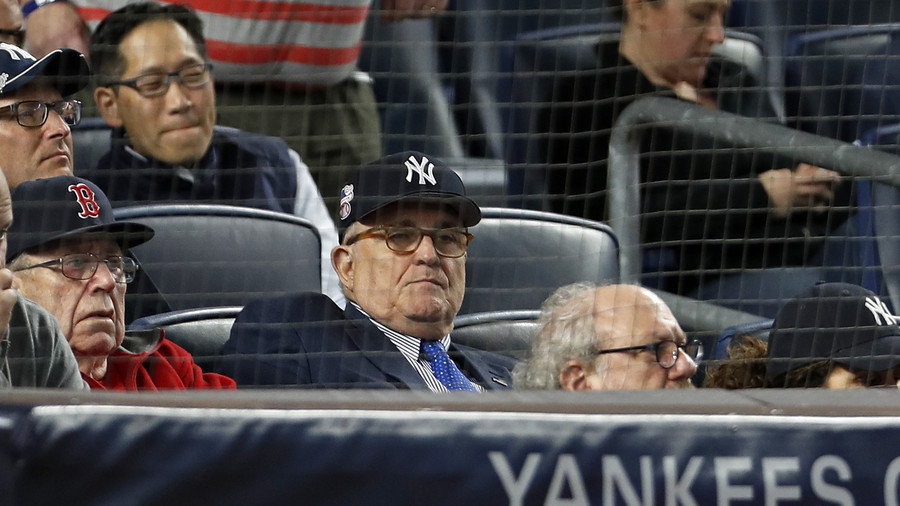 Former mayor of New York City Rudy Giuliani was booed raucously by the baseball fans as he celebrated his birthday at the Yankees Stadium.
The 74-year-old decided to mark the occasion by donning his Yankees cap and returning to the Bronx for the Yankees' Memorial Day game against the Houston Astros on Monday.
During the announcement section a happy birthday message from the New York Yankees to Giuliani was read over the loudspeaker, prompting the stadium to erupt in a loud jeer.
Boisterous boos can be heard as the shout out is made and displayed on the video board.
Social media users noted how the tide has changed for Giuliani, a politician who was once held in great respect by New Yorkers, particularly in the aftermath of 9/11.
The former mayor returned to the public eye last month as personal attorney for President Donald Trump, a move which appears to have won him no love from the Yankees fans.
Like this story? Share it with a friend!