'Attacked for hugging her child': Ivanka Trump critics slammed for bashing mother-son photo
Published time: 29 May, 2018 16:02
Edited time: 8 Aug, 2018 11:30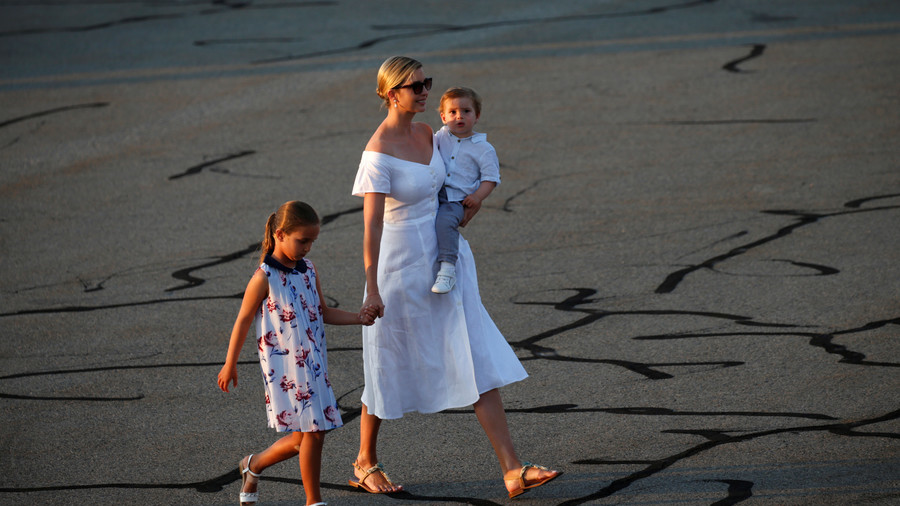 Ivanka Trump's supporters rushed to her defense after critics slammed the first daughter for posting a photograph of herself hugging her son, and linked her to the Trump administration's immigration policies.
Trump posted the Instagram picture on a weekend when misleading reports suggested that the US Department of Health and Human Services had "lost" 1,500 immigrant children. Trump faced backlash for the apparently "insensitive" photograph, with anti-Trump Twitter users calling her everything from "self-absorbed" to "nasty" and a "despicable pile of trash" in response to her post.
Critics pointed to another photo that was also doing the rounds on Twitter, showing two immigrant children caged in what looked like a kennel at a dog shelter. Anti-Trump journalists and commentators tweeted their outrage that such a thing was happening under the Trump administration – and then quietly began deleting their tweets when it emerged that the photographs of caged children were taken in 2014 when Barack Obama was president.
When CNN reported on Ivanka Trump's photograph, all hell broke loose and Trump's fans were quick to come to her defense. A CNN video posted on Twitter received more than 5,000 responses, many of which slammed the channel for posting "fake news" and attempting to "manufacture" a scandal out of an innocent photograph.
One journalist tweeted that the reaction from CNN is part of what "fuels the hate towards media."
On Tuesday morning, Trump herself seemed to indirectly address the controversy by tweeting that people should focus on what they can control and "ignore the trolls!"
As for the nearly 1,500 "lost" children, it turned out that the children entered the country as unaccompanied minors and were placed with sponsors who had possibly"gone off the grid"to reduce their deportation risk – not that the Trump administration had randomly misplaced them.