Trump declares US will 'dominate the oceans,' triggering critics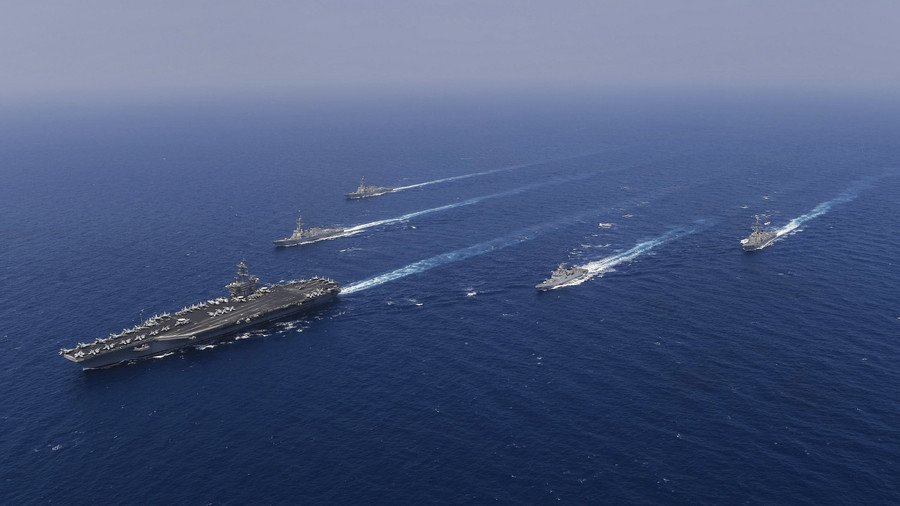 Addressing the graduating class of the US Naval Academy, President Donald Trump went big on nationalism and military prowess. At one point he talked about "dominating the oceans," because, of course, the US is "surrounded by sea."
"America is the greatest fighting force for peace, justice, and freedom in the history of the world," Trump told the midshipmen in Annapolis, Maryland. "We are not going to apologize for America. We are going to stand up for America. No more apologies."
Repeating the claim that the US has the lowest number of ships since 1917, Trump promised a naval expansion of the current 280-or-so fleet to "355 beautiful ships." What would all those ships do? He was happy to explain, in typical Trump fashion.
"We are a maritime nation. Being a maritime nation, we are surrounded by sea. We must always dominate that sea. We will always dominate the oceans," the president declared.
All across Twitter, Trump's critics cried out in outrage, declaring his words were anything from "idiocracy" to a plan for environmental disaster.
Think your friends would be interested? Share this story!
You can share this story on social media: